Trip Information
The Snowy mountains systems of Lakes and Dams offer a large variety of fishing options at all times of the year. There are early season browns destroying streamers in Talbingo Dam, fat rainbows rolling over midge balls in Lake Eucumbene as the weather warms, and sight fishing Tantangara or Jindabyne on a blue bird day; all of which are accessible in our custom-built power boat. Our guide team, led by Mickey, have been fishing not just Australian lakes for years but lakes around the world, bringing that experience home for your benefit.
Book now
Power Boat – Snowy Mountains, NSW
$800.00
No matter what the time of year there is usually more than one lake in the mighty Snowy system that is turning it on. Our guides combine lake fishing techniques from all over the world to put you in front of as many fish as possible. Traditional Loch style fishing will have you drifting bays and wind lanes, retrieving teams of flies through feeding lanes and capitalising on covering water effectively. Fishing to structure can be incredibly exciting for big browns, as well as picturesque in the lakes it takes you too. Dry fly fishing can be experienced throughout the season as well, our dams produce some of the best hatches and terrestrial falls that can be witnessed in the Snowys. Hunting fish using electronics and dropping an offering down to them also proves extremely effective. Finally, sight fishing to big fish on lake edges is a thrilling experience that has more in common with hunting a saltwater flat than anything else.
For bookings, please select your preferred dates, along with the number of anglers and guide (if you wish) and click "check availability" – this will reserve your dates and send through a booking confirmation note to our admin team so we can ensure we are prepared for your dates, particularly where you wish to do multi-day or multi-variety trips.
Once we've confirmed, you'll receive an email shortly after allowing you to make your deposit and secure your spot. 
Highlights
Fully Approved AMSA Vessel
Our fully surveyed and custom built Polycraft is set up for flyfishing only and can comfortably accommodate two anglers. It boasts the latest electronics from Lowrance and Minnkota. As well as being a stable fishing platform these boats are also extremely safe and comfortable.
Trout & Native Fish Species
The Snowy Mountains region boasts a good population of Brown & Rainbow trout. Murray Cod, Trout Cod, and Redfin are also available in the Snowy Lakes.
Certified Fly Fishing Guides
Aussie Fly Fisher Guides are trained in first aid, have full personal liability insurance, and hold a certified Eco Pass to Guide in Kosciuszko National Park – Licence # LIC17/3.
Our guides can cater to any skill level or any style that an angler would like to fish. All guides are fully accredited and approved by AMSA.
Browns, Rainbow & Brook Trout
The Snowy Mountains region boasts a good population of Brown & Rainbow trout. The odd Brook trout is a welcome surprise.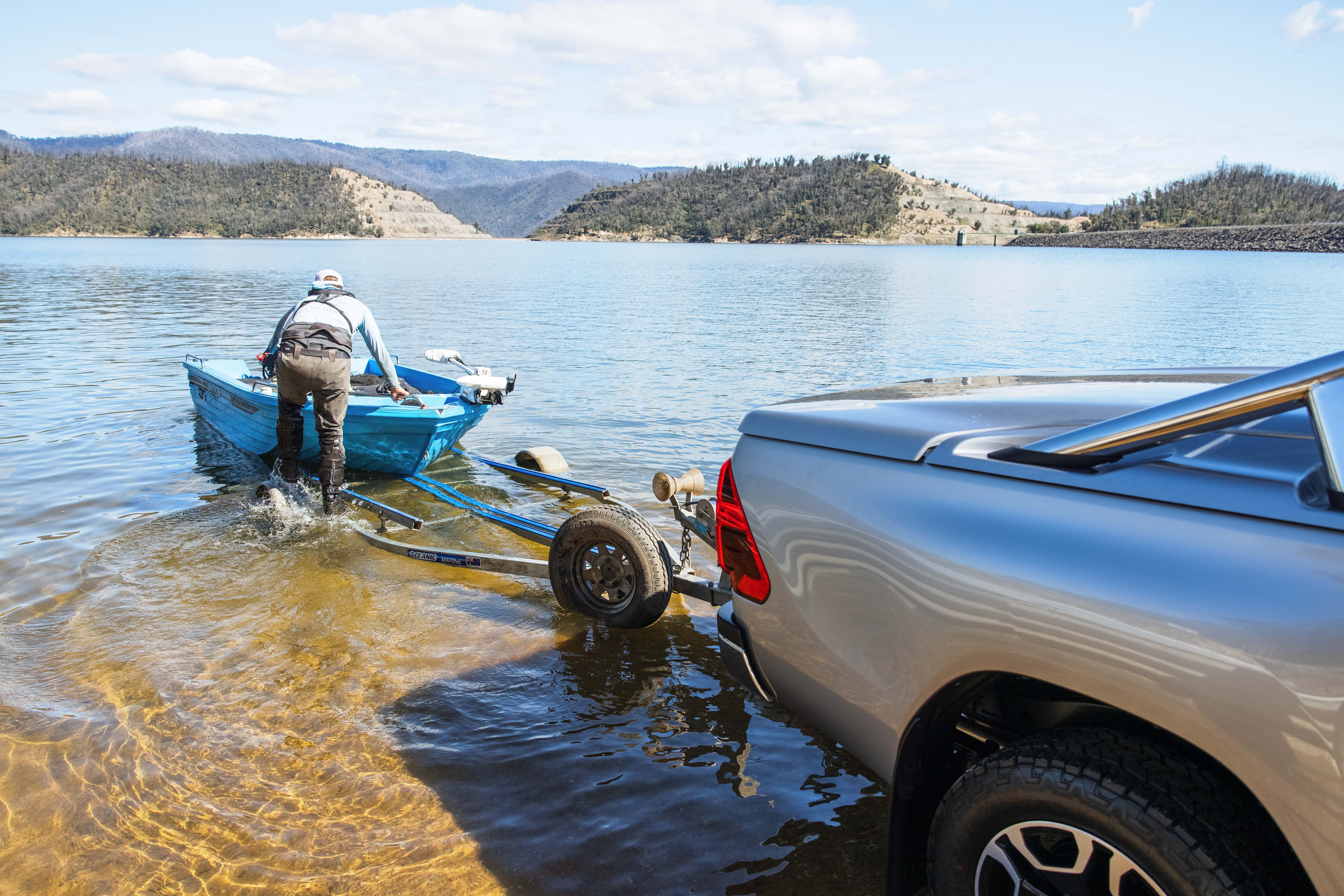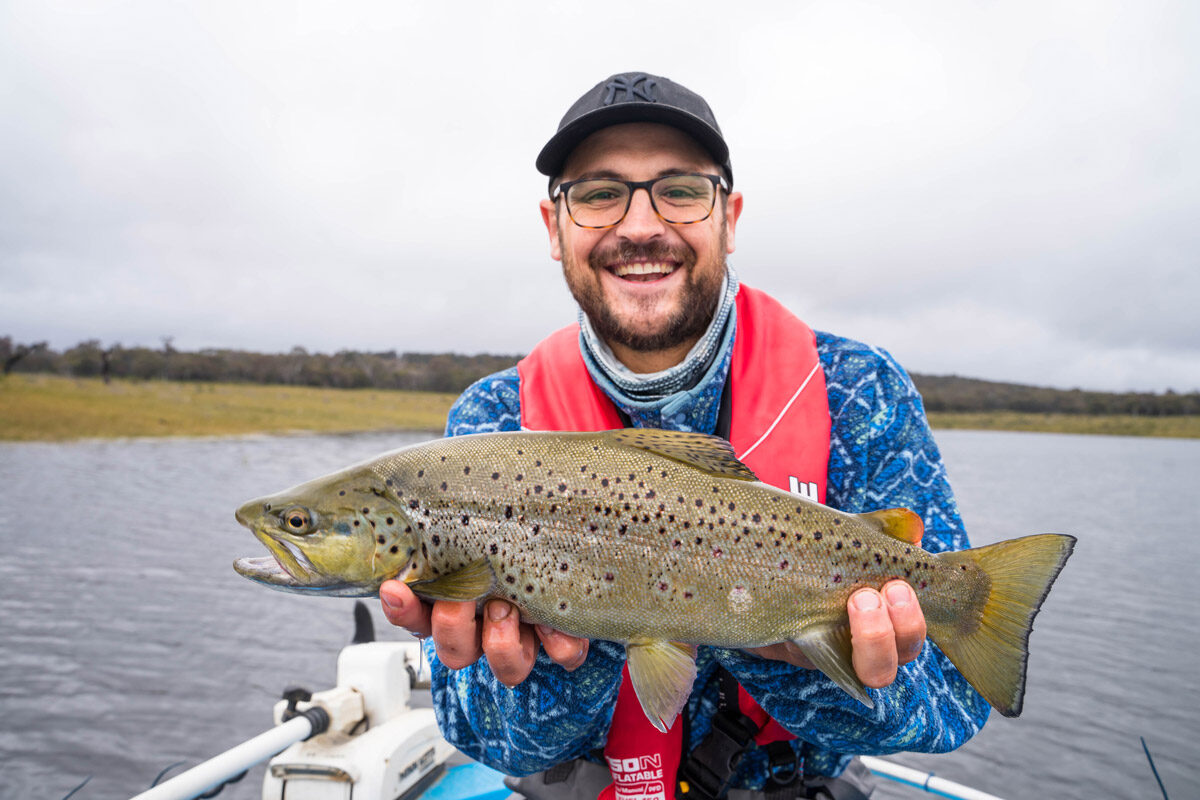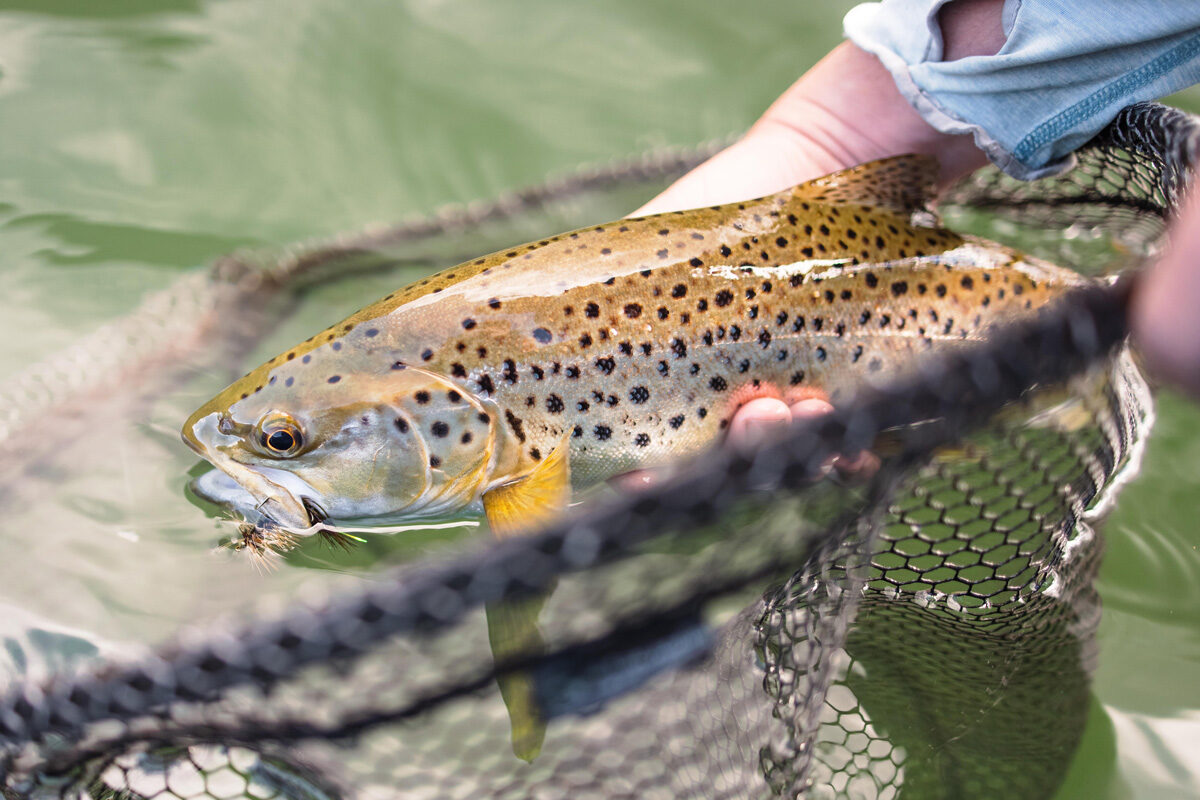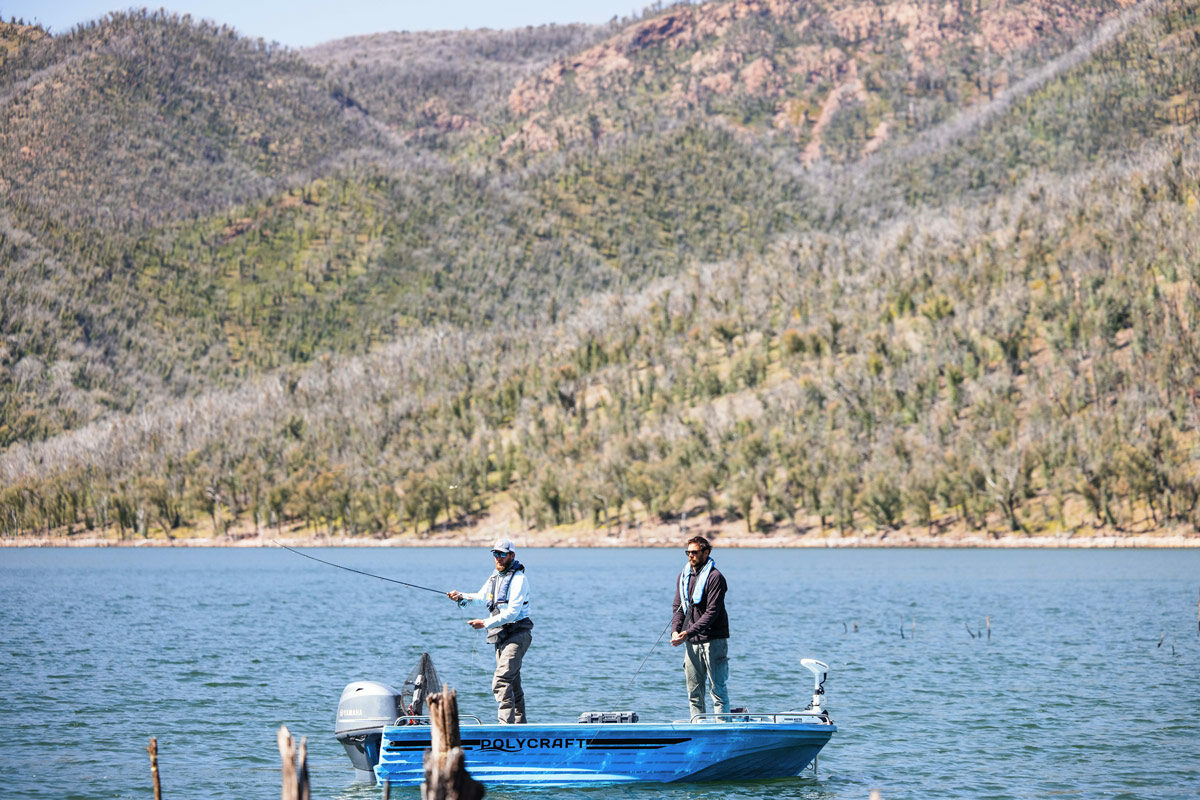 LOCATION

Snowy Mountains, NSW

PRICE

$800 for one Angler
$900 for two Anglers

SEASON

Year Round

Species

Brown Trout
Rainbow Trout
Murray Cod
Trout Cod
Redfin Perch
What is included
9 hours Fly Fishing Day
Lunch, snacks and beverages
All flies & tippet
All boat fuel
All equipment as required (including fly rod, reel and line, waders/boots)
Not included