Meet the team
Established in 2012, Aussie Fly Fisher has quickly grown to be Australia's largest fly-fishing outfitter. Focusing solely on fly-fishing, we offer guided days, courses, international travel, and media content. Committed to providing the best fly-fishing experiences for our clients, we strive to create a positive, encouraging, and professional environment. Whether it's catching your first fish on fly or travelling to a remote island for that bucket list fish, Aussie Fly Fisher is your premier choice.
Passionate about what we do, we love investing in the sport of fly-fishing through our courses and annual Youth Academy program.
We offer guided trips for both fresh and saltwater fly-fishing across NSW, Tasmania, Queensland, and the Northern Territory, along with destinations around the globe.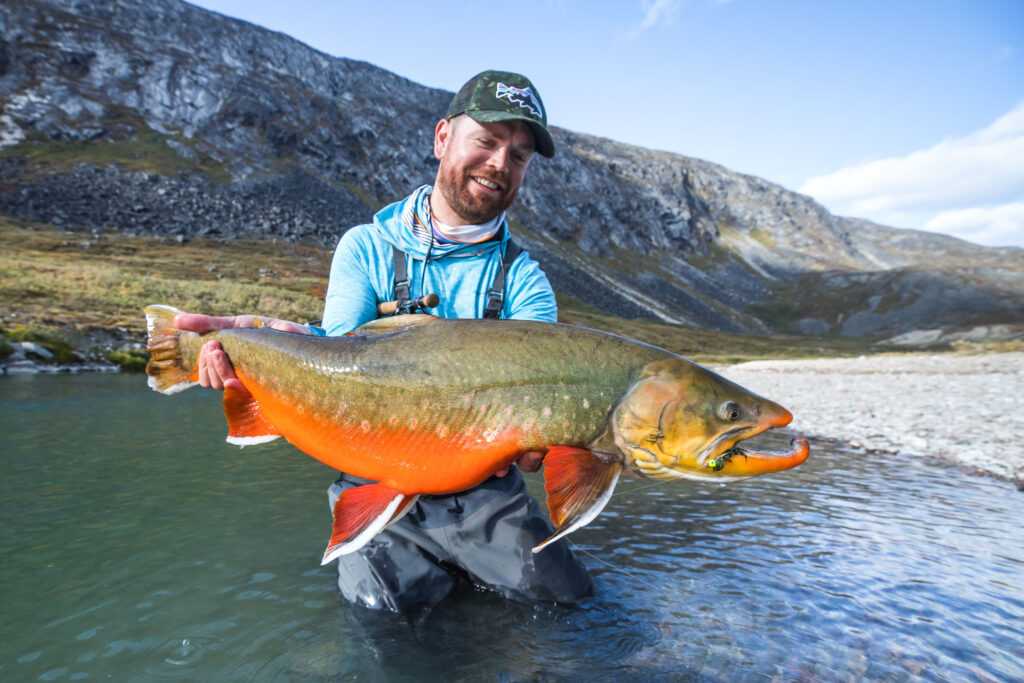 Joshua Hutchins (Hutcho)
Founder and Director
Growing up, Josh spent most afternoons nagging his parents to drive him to new fishing spots and streams. Since then, his passion to explore has only grown, leading him to over 30 countries across Europe, Asia, South Pacific and the Americas.
Today, Josh struggles to choose between the camera and the fly rod. He loves capturing his experiences and his photography is featured in leading publications such as FlyLife magazine, National Geographic, Fly Fisherman magazine, and the Flyfish Journal. Josh shoots content for brands such Patagonia, LOOP Tackle, YETI, Costa, Scientific Anglers and Tourism Australia.
Josh loves working with the AFF team, inspiring more people to keep exploring the world on fly.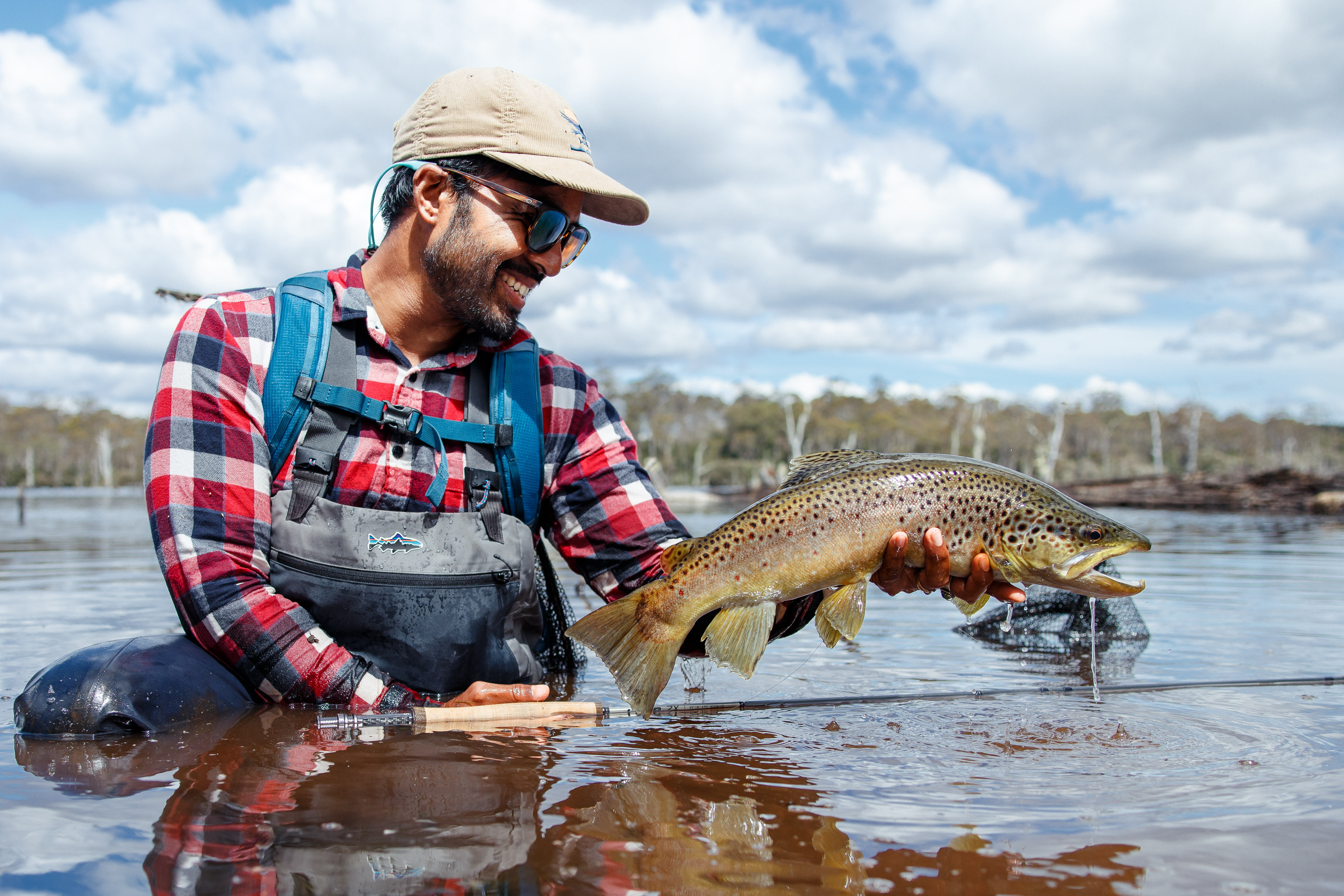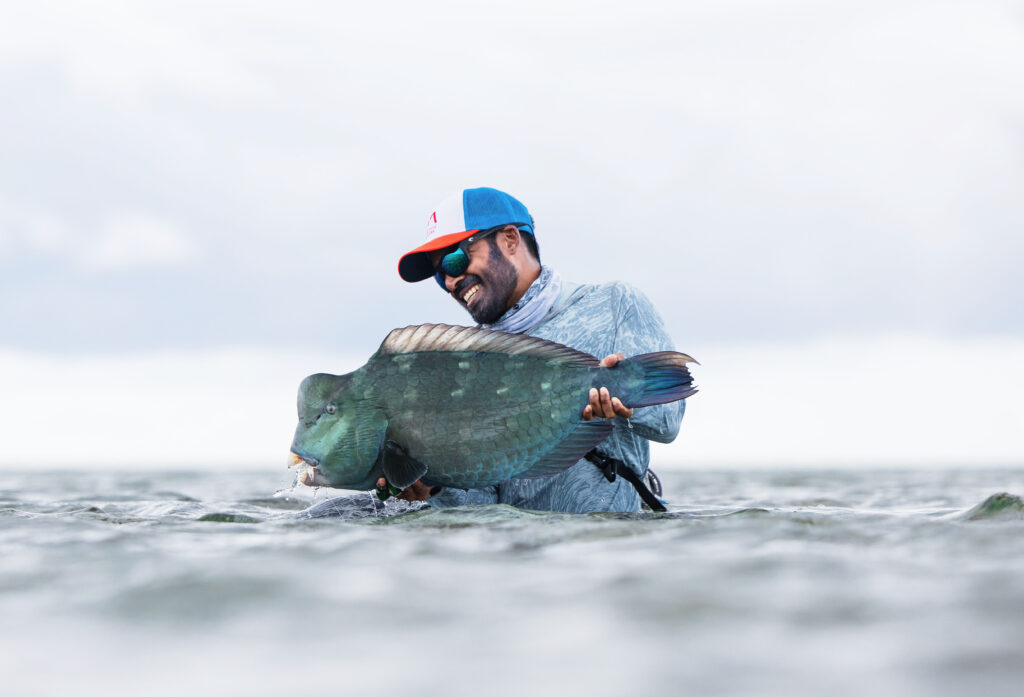 Imran Ahmed
Director – Aussie Fly Fisher Travel
Raised along the bustling streets of Singapore, Imran's a fast-paced adventure junkie that turned his passion for the outdoors from hobbie to hustle.
Not one for a shortcut, Imran's entry into fly fishing was a baptism of fire, building his first fly rod and hopping on a plane to New Zealand to figure it all out. Needless to say, he was hooked.
Today, Imran's a keen adventurer, rod builder, fly tyer, angler and forever student of the craft. When he's not chasing pelagics off his Stand Up Paddleboard at home in Sydney Harbour he'll be camping in the hills of the Snowy Mountains searching for that next adrenaline hit. Oh, and he's not too bad on the business side of things either, joining the AFF team to help us expand into new markets.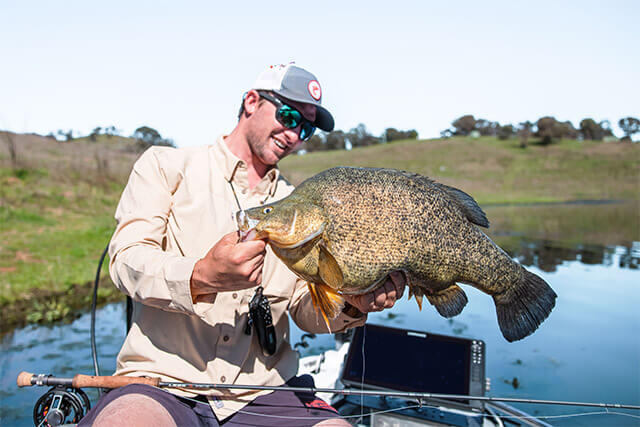 Murray Stewart (Muz)
Blue Mountains Head Guide
With a voice deeper than any 60-year-old, Murray defies his youthful face. Murray began his Aussie Fly Fisher journey through our Youth Academy program. After a few years refining his craft and continuing to explore local waters, he eventually pursued his true calling as a full-time fly-fishing guide. AMSA accredited, Murray shows his diligence by constantly spending days off looking for new spots and opportunities. From trout to Murray cod; bass to yellow belly; streams on foot or lakes from a boat, Murray is versatile in getting the job done. Murray heads up our Blue Mountains and Central West Guided Days, along with our new boat-based guiding experiences.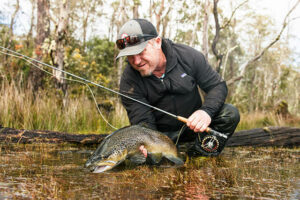 Peter Broomhall (Pete)
Tasmania Head Guide
Peter, born and bred Tasmanian, first discovered fly-fishing in his early 20s. After years of exploration, Peter has an intimate knowledge of Tasmanian trout. His second passion is photography, particularly fly-fishing and wildlife photography, ensuring any spare time is spent on the water. He can usually be found walking a stream edge or a lake shore with a fly rod in one hand and his trusty Canon DSLR in the other. Alongside his full time guiding, Peter is a regular contributor to Fly Life magazine and other international publications.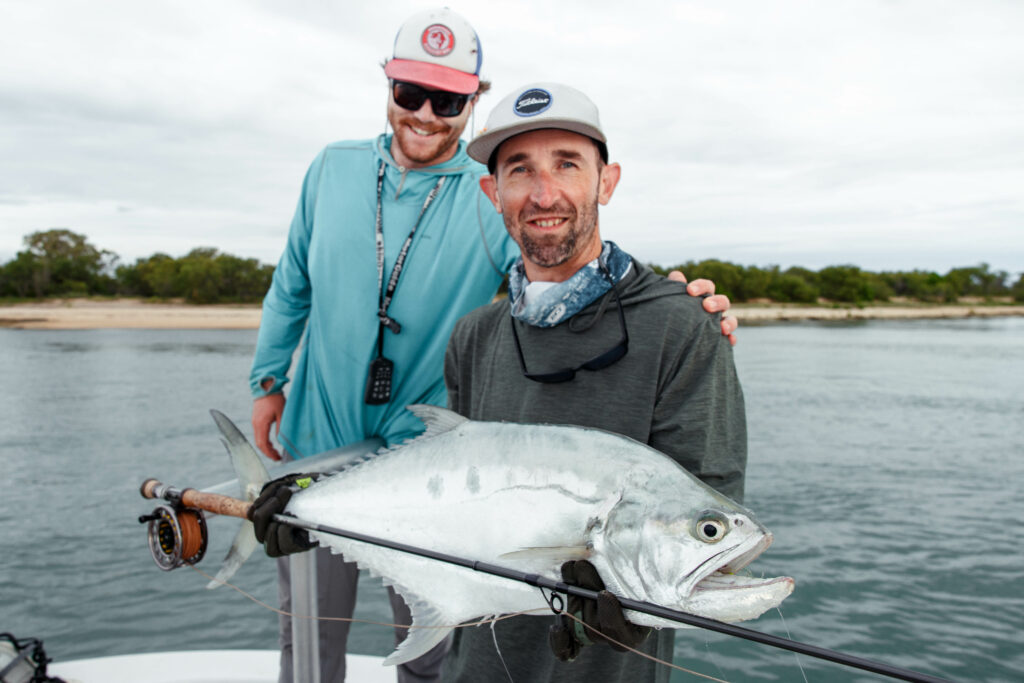 James Sinnamon (Jimbo)
Cape York Head Guide
James is one fishy dude. From Tasmanian trout, Bluefin Tuna, Murray cod to anything that swims on the Cape York Peninsula, he was born to fish. James is new to our Saltwater guide team, but has taken no time getting acquainted with great captures for AFF guests. From Anak Permit to Blue Bastards, Barramundi to Queenfish, there's no species left unturned.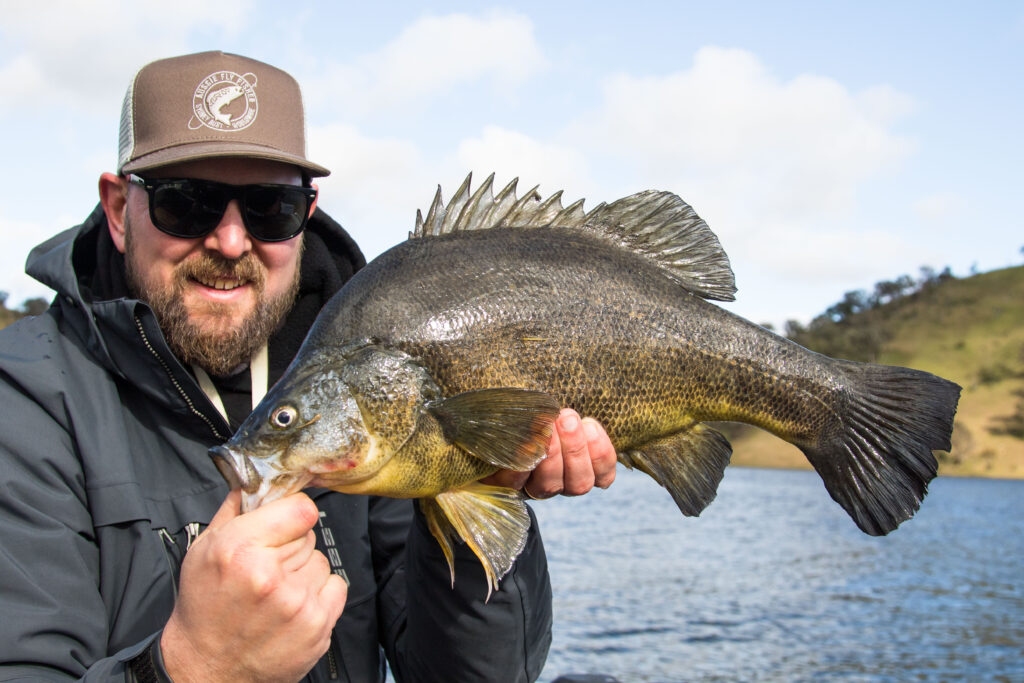 Tim Black (Tiny Tim)
Chief of Admin and Blue Mountains Guide
Tim is a doer. At 6'11" and 150kg of muscle, he is not your average admin. Don't let that scare you though, Tim is a gentle giant. A great teacher, Tim coordinates our AFF courses and groups, along with working beside Murray in our Blue Mountains Guided experiences.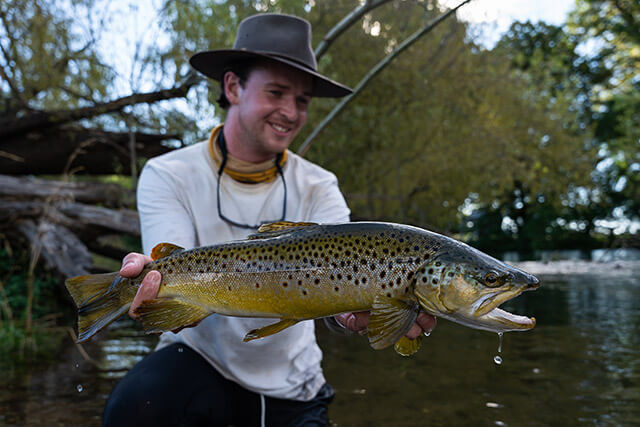 Henry Delves (Big Hen)
Swampy Plains, Tumut River and High-Country Guide
A country boy at heart, masquerading as a lawyer, Henry's rugby arms come in handy when rowing you down the scenic Tumut river. Henry is a specialist when it comes to the Kosciusko high country and is passionate about all things fish. Beyond Australian shores, he's fished in places like Patagonia, and holds a special spot for trout.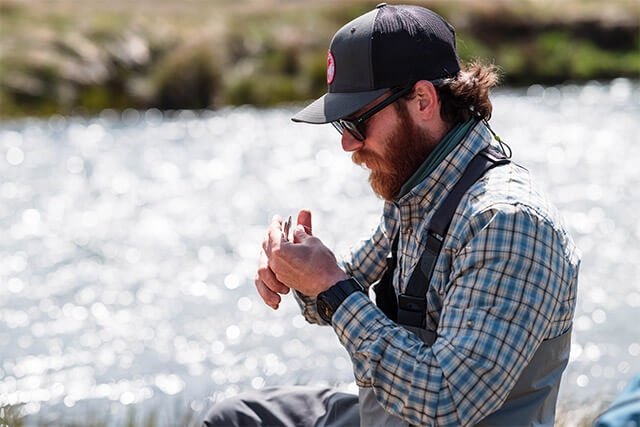 Brendan Branch (Brendo)
Kosciusko Guide
Based in Cooma, NSW, Brendan lives for the outdoors. Whether fly-fishing or hunting, Brendan's iconic FJ Landcruiser is rarely far from a dirt road. Brendan, a patient and enthusiastic guide, specialises in our high-country Kosciusko guided experiences.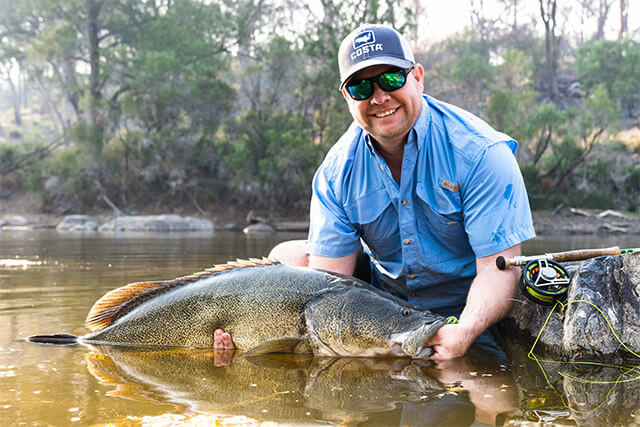 John Everett (Johnnie)
Northern Rivers/New England Guide
Born and bred in the New England area, John has a long history of fishing and the outdoors. A committed family man, passionate adventurer, with a special spot for Murray cod and Bass, John is a great addition to the AFF team. A commercial fly tier with a persistent commitment to explore, John has hiked through many New England rivers in search of a Murray cod.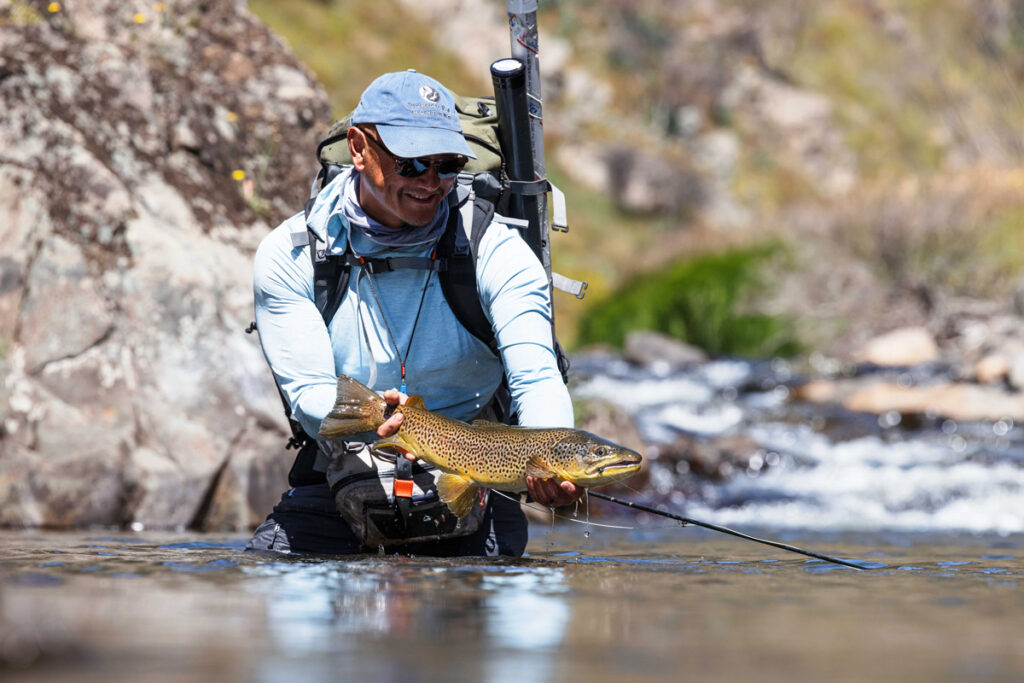 Simon Chu (Chuey)
International Sales Manager
Simon started his fly fishing career in the early eighties and began guiding before that decade had finished.
Incredibly well travelled, Simon has been fortunate to have fished all around the world and now resides in the United States where he spends most of his time guiding, teaching fly fishing and broader aspects of the industry. Being a Kiwi, Simon is fortunate to spend "the endless summer" between New Zealand and the United States – hosting, guiding and chasing all species of fish, whenever he can.
Simon is an accomplished writer with published articles in Flylife, American Angler and Troutfisher magazines. His passion in life is sharing his love and knowledge of angling and the Antipodes with others.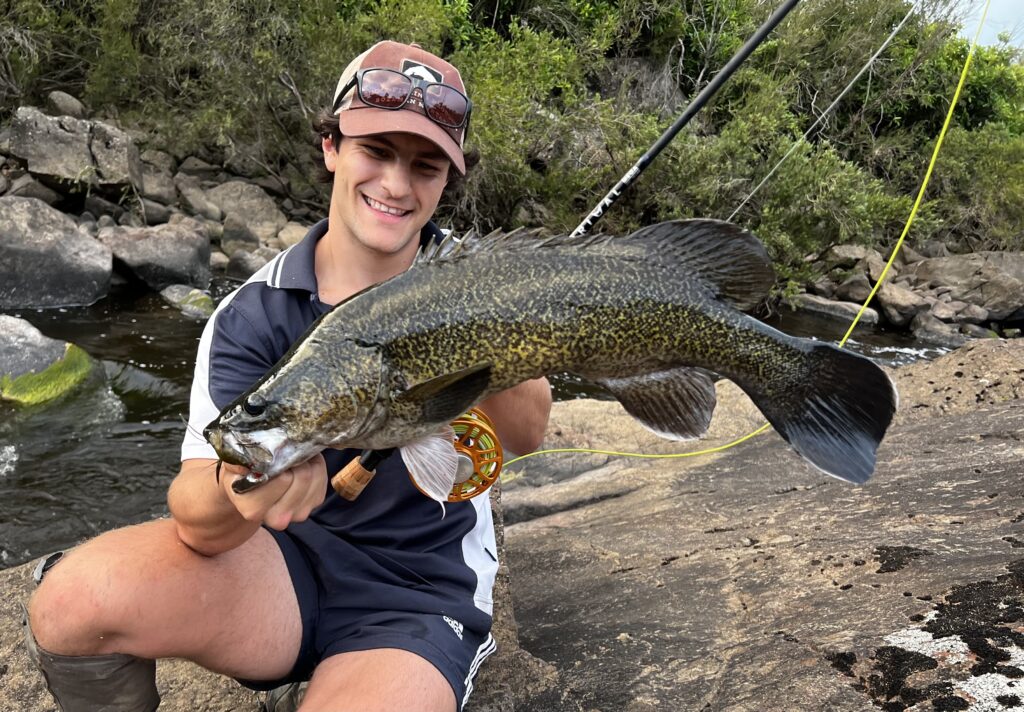 Angus Christophez (Kristoff)
ACT, Tumut River and High-Country Guide
Angus is a talented young angler who has made the Capitol Region his own as well as having an impressive travel record when it comes to destination fishing. A passionate Trout and Murray-Cod angler, Angus is just as at home chasing trophy Goodoo as he is on small stream rainbows. A knowledgeable and energetic addition to our team, Angus will have you ticking off species from Canberra to the high country in no time.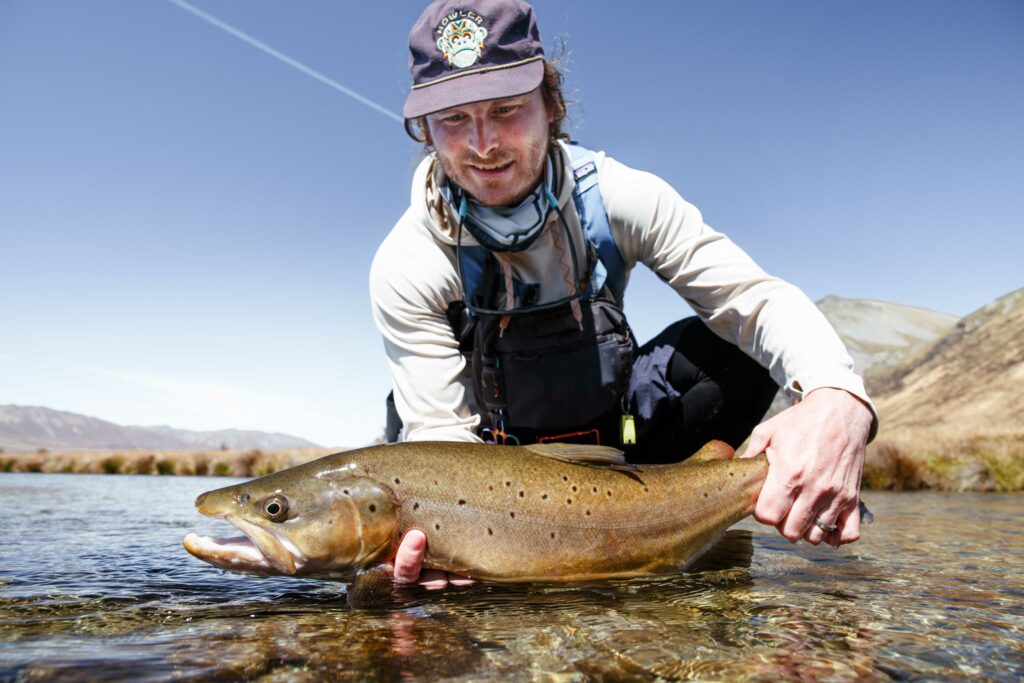 Rowan Robinson (Row)
Blue Mountains Fly Fishing Guide & Trip Host