Trip Information
New South Wales & ACT are not only home to some great trout fishing, but for those wanting something different, there other species to try. Murray Cod, Golden Perch and Carp on fly are all available for a guided trip.
Murray Cod in particular are an exciting fish to chase on fly. By casting large flies, using nine and ten weight rods, cod are a rewarding catch.
Murray cod are a beautifully marked, iconic fish of Australia. They are the largest solely freshwater fish in Australia (growing in excess of 150 pounds), and the apex predator of our rivers and lakes. The hits are explosive, especially when using surface flies.
Book now
Murray Cod
$700.00
Murray Cod Fly Fishing Adventures
We offer guided trips for Murray cod in the New England, Snowy Valleys, and Central-West NSW regions of NSW. Trips in ACT, Canberra can also be arranged.
New England, NSW is considered the most productive area to catch numbers of Murray cod on fly. Due to the remote nature of these trips, to maximize your time on the water, these are typically best arranged as a multi-day trip.
If you prefer a day-trip – we recommend our Snowy Valleys & Central-West, NSW, along with ACT options.
Please note: if you are making a multi-day booking for New England the single / multi angler camp out rate will apply. We will confirm this with you prior to finalising your booking.
Trip Highlights
Certified Fly Fishing Guides
Aussie Fly Fisher Guides are trained in first aid, have full personal liability insurance, and hold a certificate in Swift-water
Our guides can cater to any skill level or any style that an angler would like to fish. All motorboat guides are fully accredited and approved by AMSA.
Multi-Day Trips
A Murray cod trip is best experienced as a Multi-day adventure. Include a camp-out and stay right on the river. Contact us, for multi-day trip options.
Raft & Boat Trips
Raft & Motorboat trips are available in Central-West & Snowy Valleys, NSW & ACT.
Clearwater & Sightfishing
New England, NSW offers some of the best clearwater options for Murray cod. Sight-fishing opportunities are a common occurrence.
Murray cod Love Surface Flies
Top-water fly fishing for Murray cod is explosive and exciting.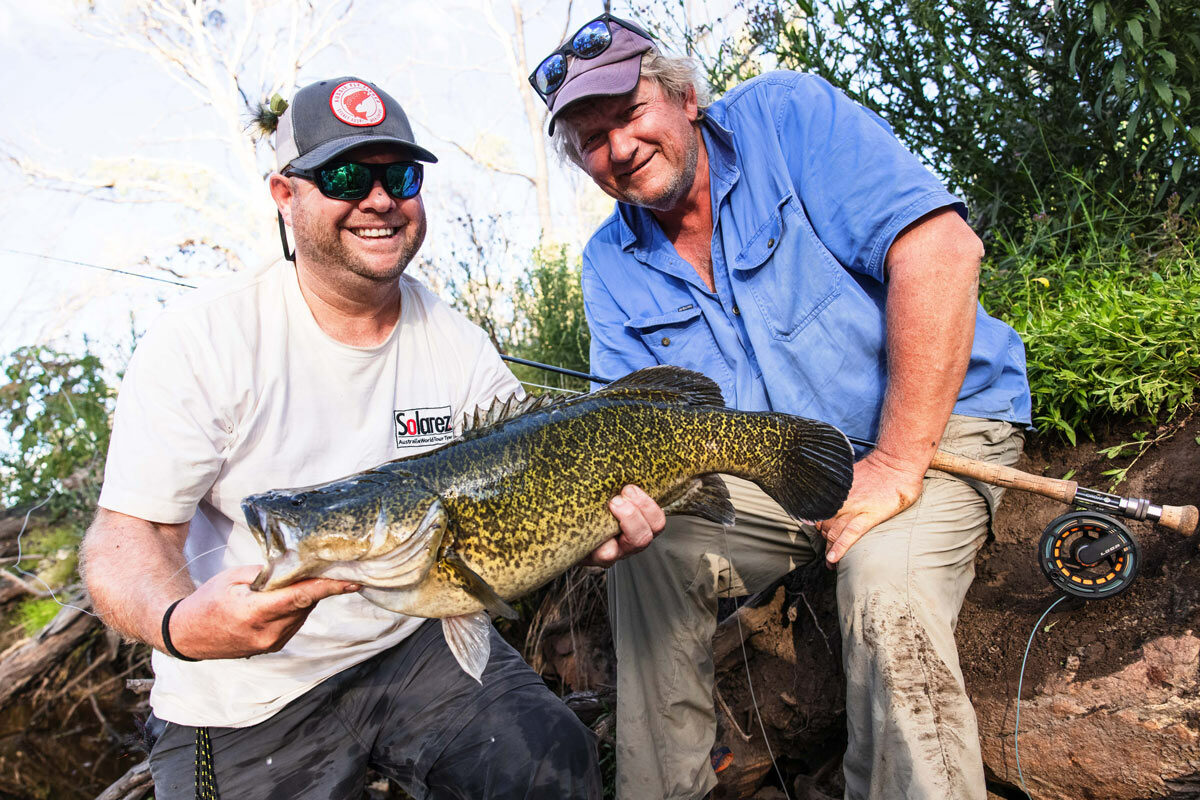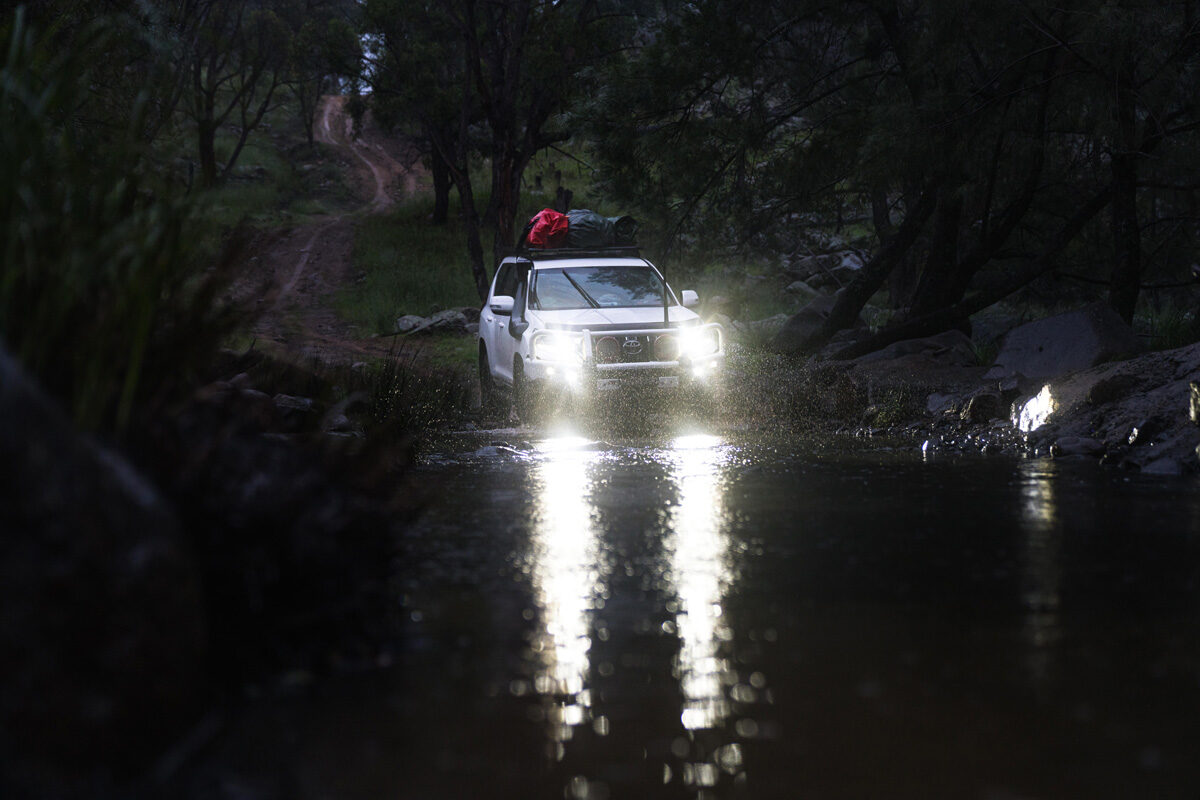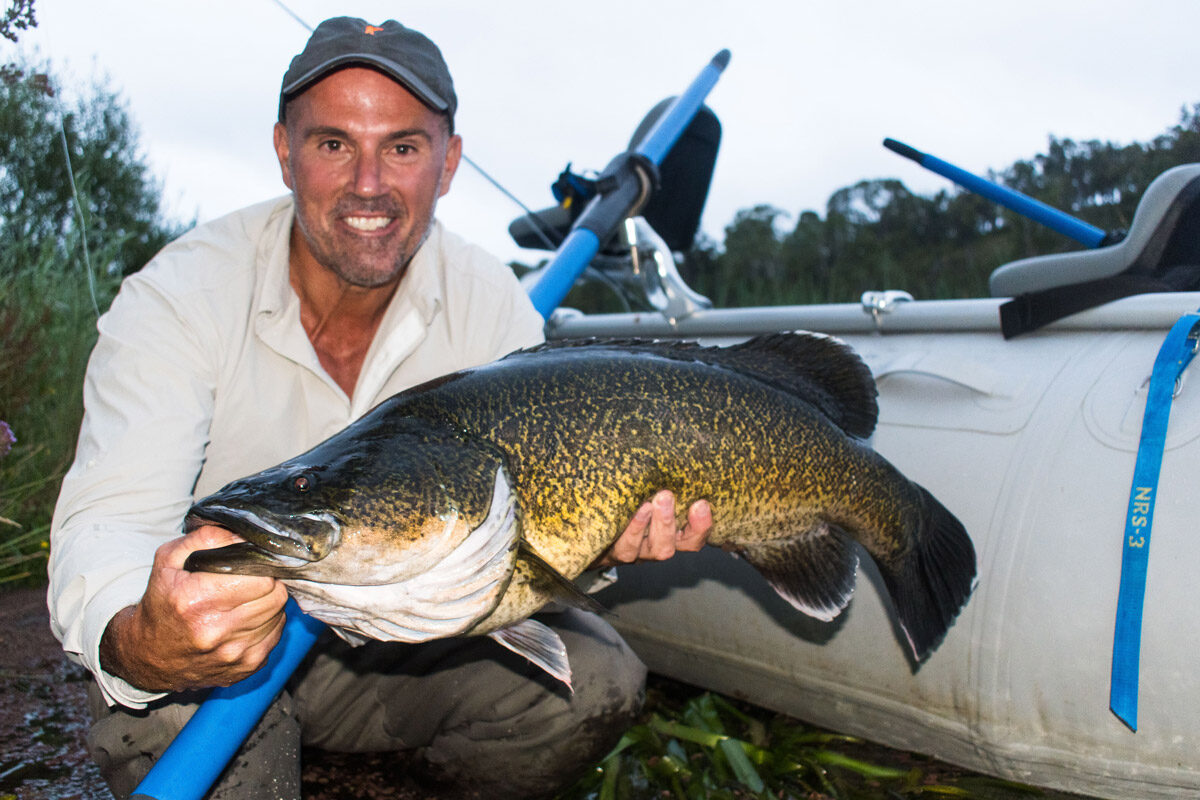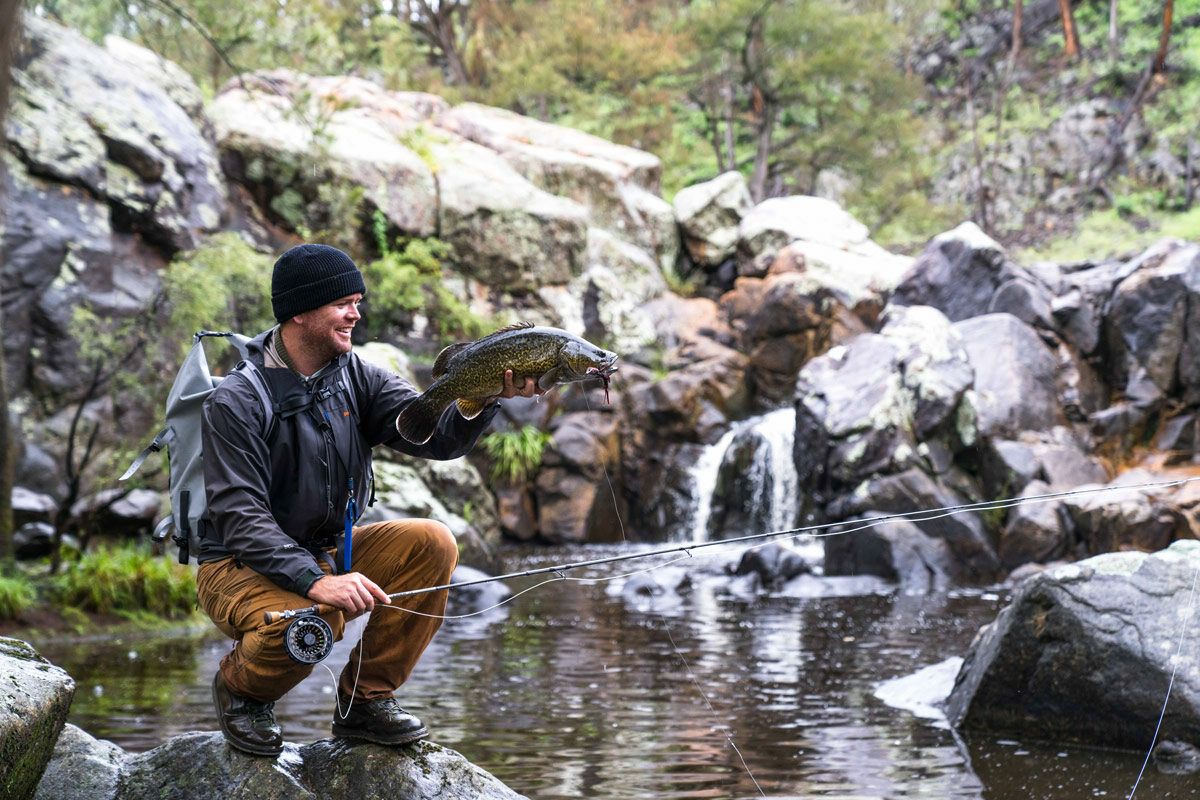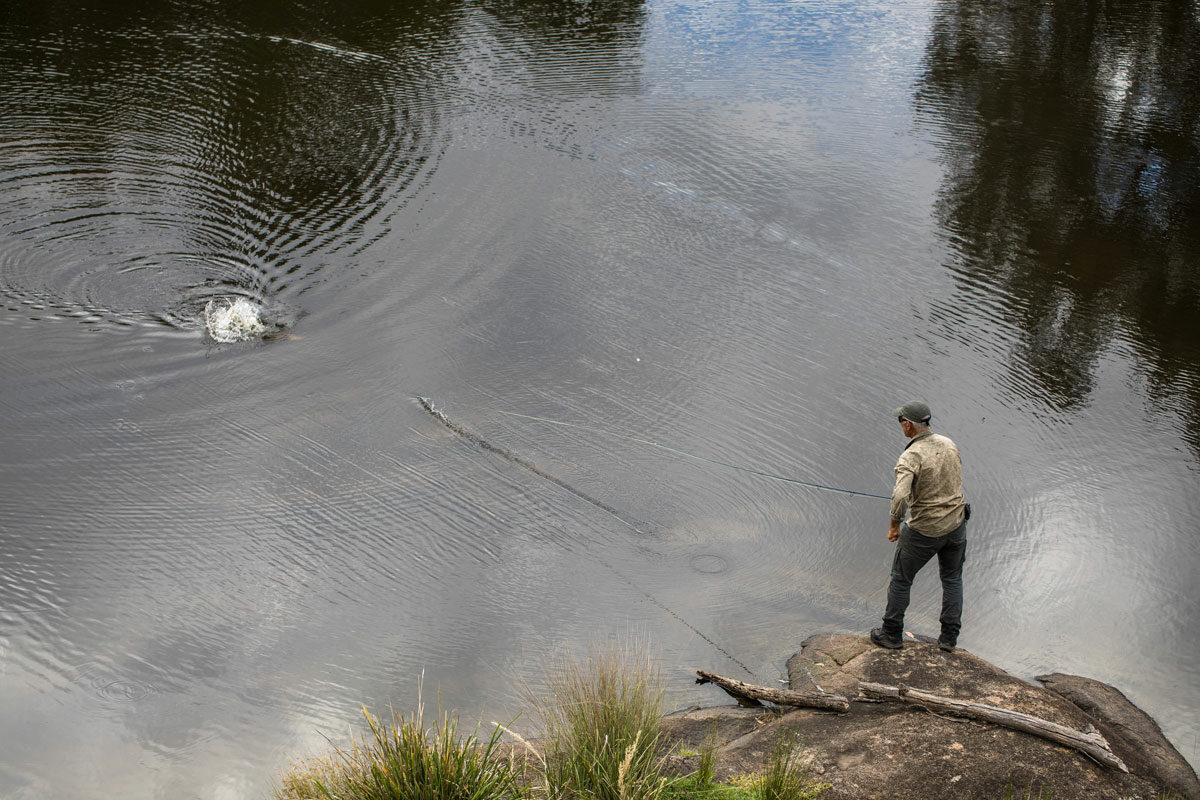 DATE

1st December, 2022

LOCATION

Canberra, ACT Central West, NSW Murray Cod, NSW & ACT

PRICE

Walk & Wade (All Locations):
One angler – $700
Two anglers – $800

Drift Boat (ACT & Snowy Valleys):
One angler – $750
Two anglers – $850

Power Boat (Central-West NSW, ACT & Snowy Valleys):
One angler – $800
Two anglers – $900

Campouts available:
Single Angler per night: $300
Two Anglers per night: $400

SEASON

December to August

Species

Murray Cod
Golden Perch
What is included
9 hours of guiding and tuition
Lunch, snacks and beverages
All flies & tippet
All equipment as required (including fly rod, reel and line, waders/boots)
Note: Murray Cod flies are charged at $15-25 when lost or damaged beyond use.
Not included