Trip Information
With its remote and natural landscape, Tasmania's interconnected lakes, rivers and creeks are a beautiful place to chase brown trout.
Since 1864, brown trout have flourished all over the island. The success of natural recruitment, makes it one of the wildest remaining strains of brown trout in the world.
Book now
Fly Fishing Tasmania
$800.00
Fly Fishing Tasmania
Tasmania has productive fishing from August to the end of April. With the opportunity for sight-fishing flooded lake margins, navigating lowland twig-water streams and chasing brawly sea-run trout in the early season months; anglers are also offered unparalleled sight fishing, mayfly hatches & terrestrial feeders, during the warmer parts of the season. Tasmania provides stream trout in good numbers and for the willing adventurer the challenge at a sight-fished cruising trophy brown.
AFF Tassie Head Guide, Peter Broomhall, is no stranger to the local guiding scene. From novice to expert, Peter is passionate about fly fishing Tasmania and guiding anglers onto their next best fish. Beyond the fishing, Peter is an avid wildlife and fly fishing photographer, regularly contributing to FlyLife & Catch magazines. His photography creates lasting memories, on and off the water for every guided day. Peter is a fly-tyer and well versed in Tasmania's most beautiful and unique flora and fauna.
Keep up to date with Peter's latest adventures here.
Launceston is a central location for a variety of stream & lake fishing options. With daily flights from Sydney & Melbourne, the trip is a convenient weekend getaway. We offer tailored accommodation packages to make your stay easy and enjoyable.
Highlights
Certified Fly Fishing Guides
Aussie Fly Fisher Guides are trained in first aid, have full personal liability insurance, and are members of TGALT.
Catch & Release
AFF Guides and clients practice 'catch and release' for all stream caught trout.
Brown & Rainbow Trout
Tasmania is widely regarded as home to the wildest strain of brown trout. Since their introduction in 1864, they have strived across the streams, lakes & tarns.
Although not as common, rainbow trout also inhabit the streams & lakes.
Backcountry Adventures
Looking for something extra adventurous. Join us on a backcountry campout, multi-day trip.
Early Season Fly Fishing Tasmania
Flood water and sea-run trout offer awesome options from August onwards.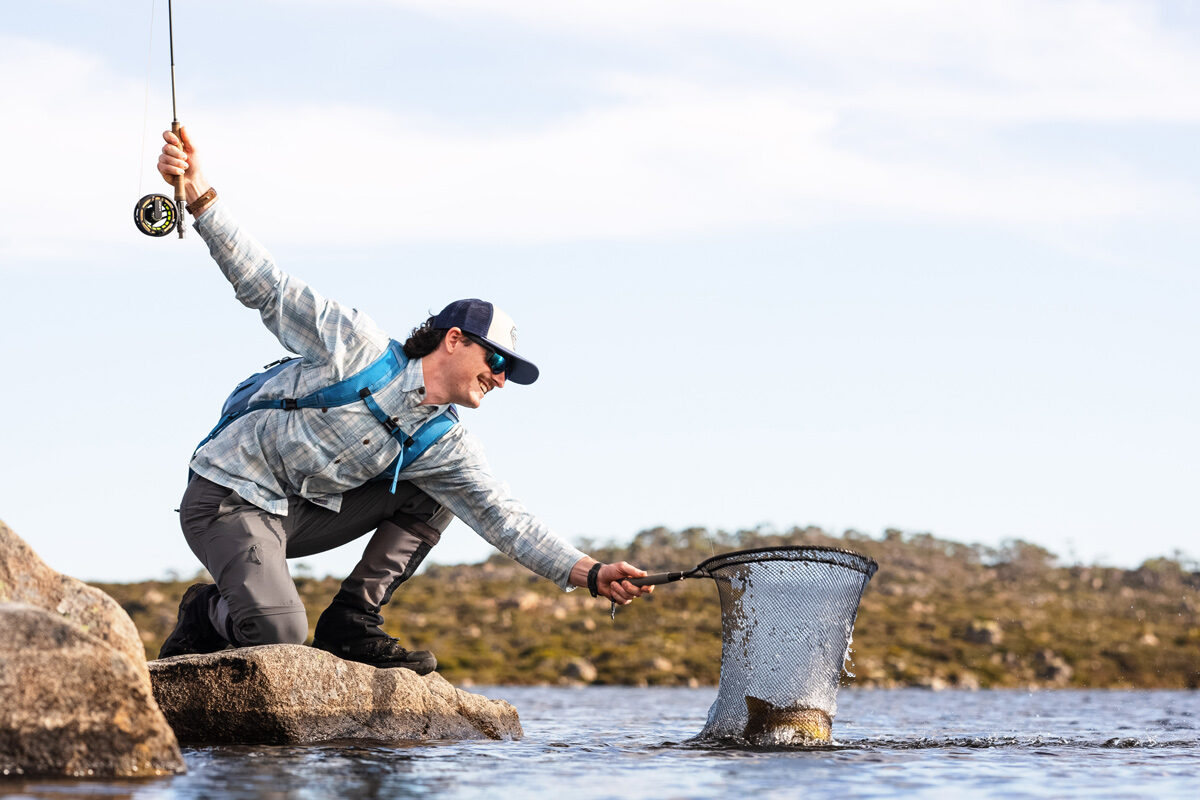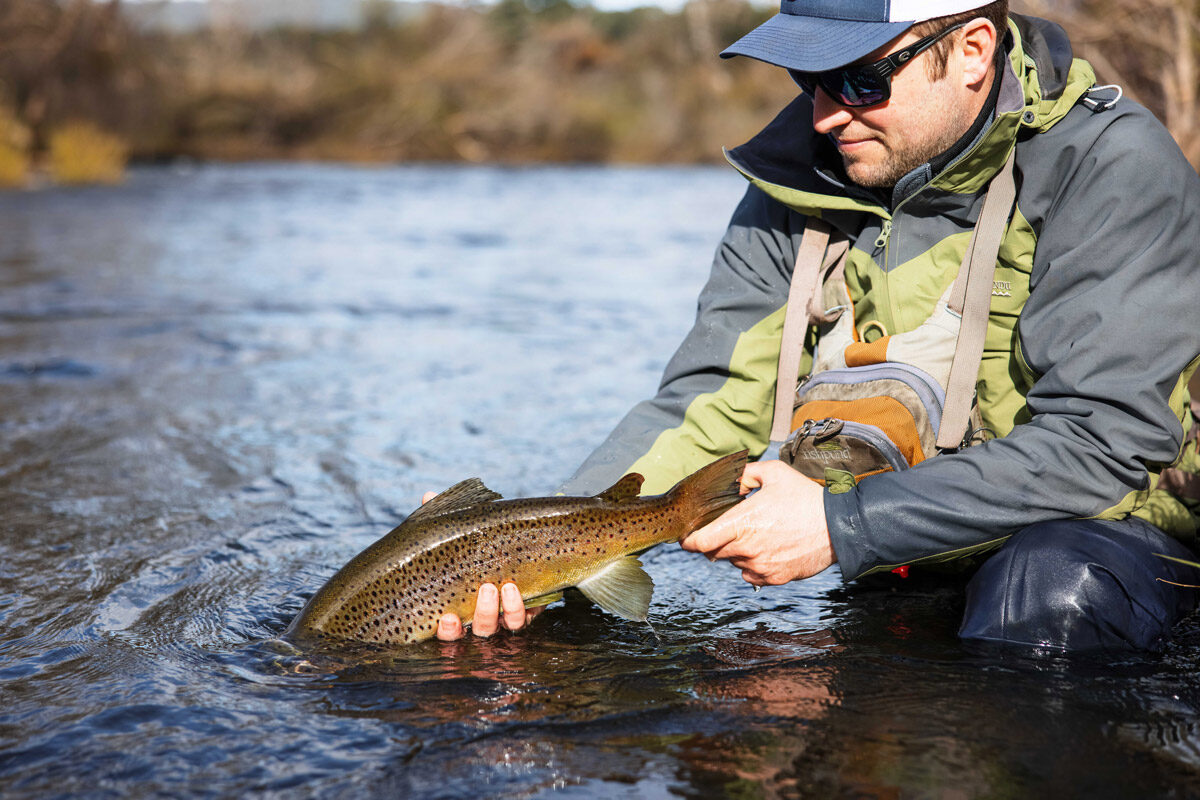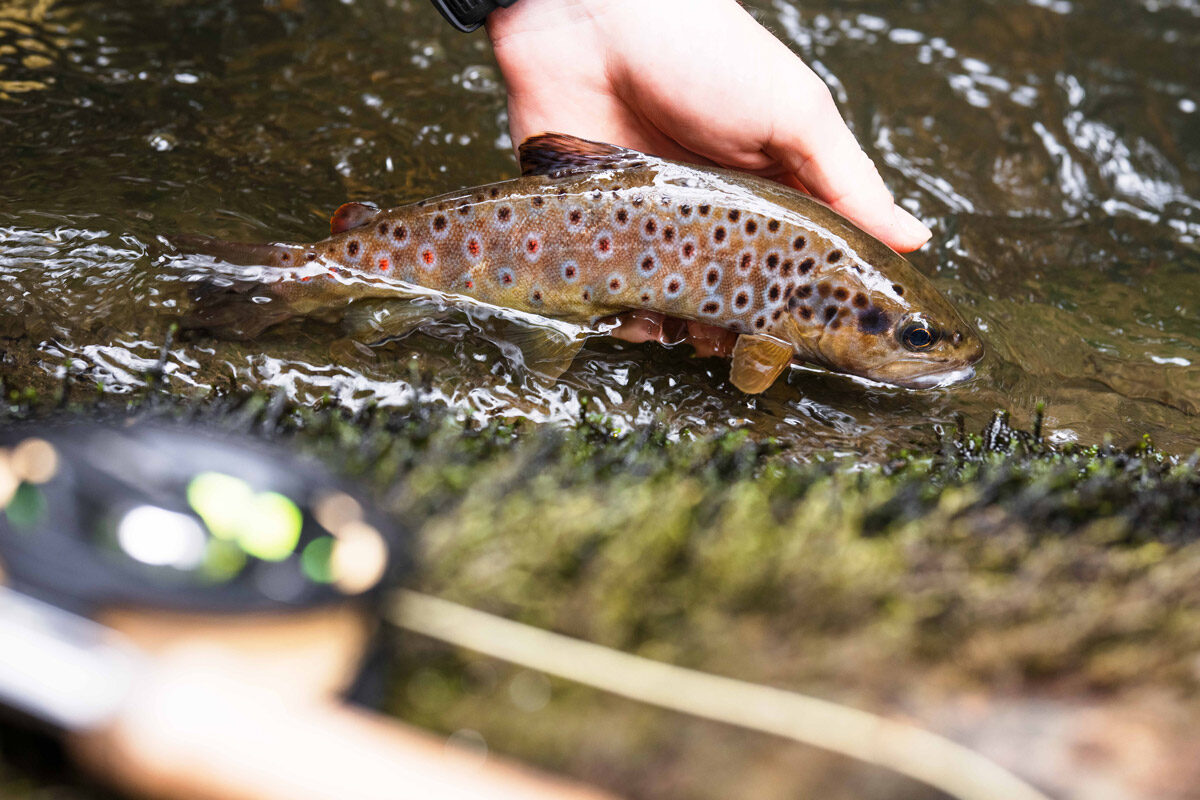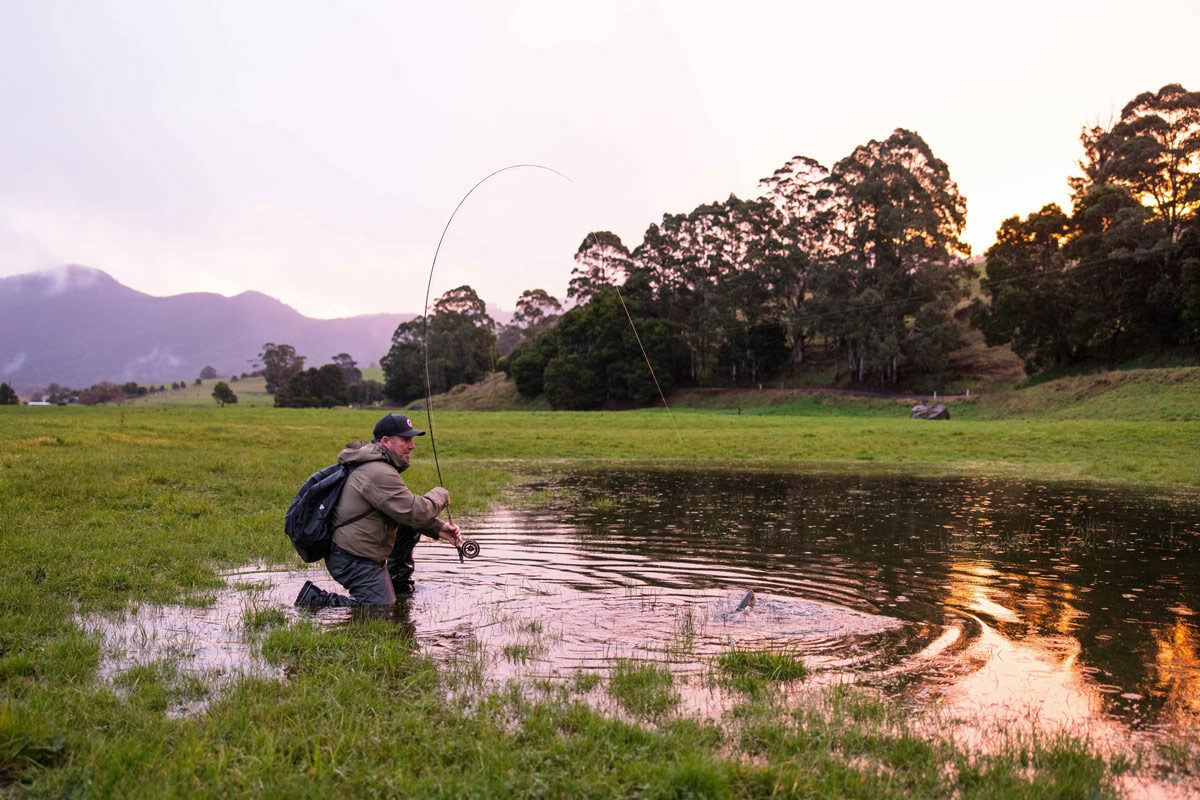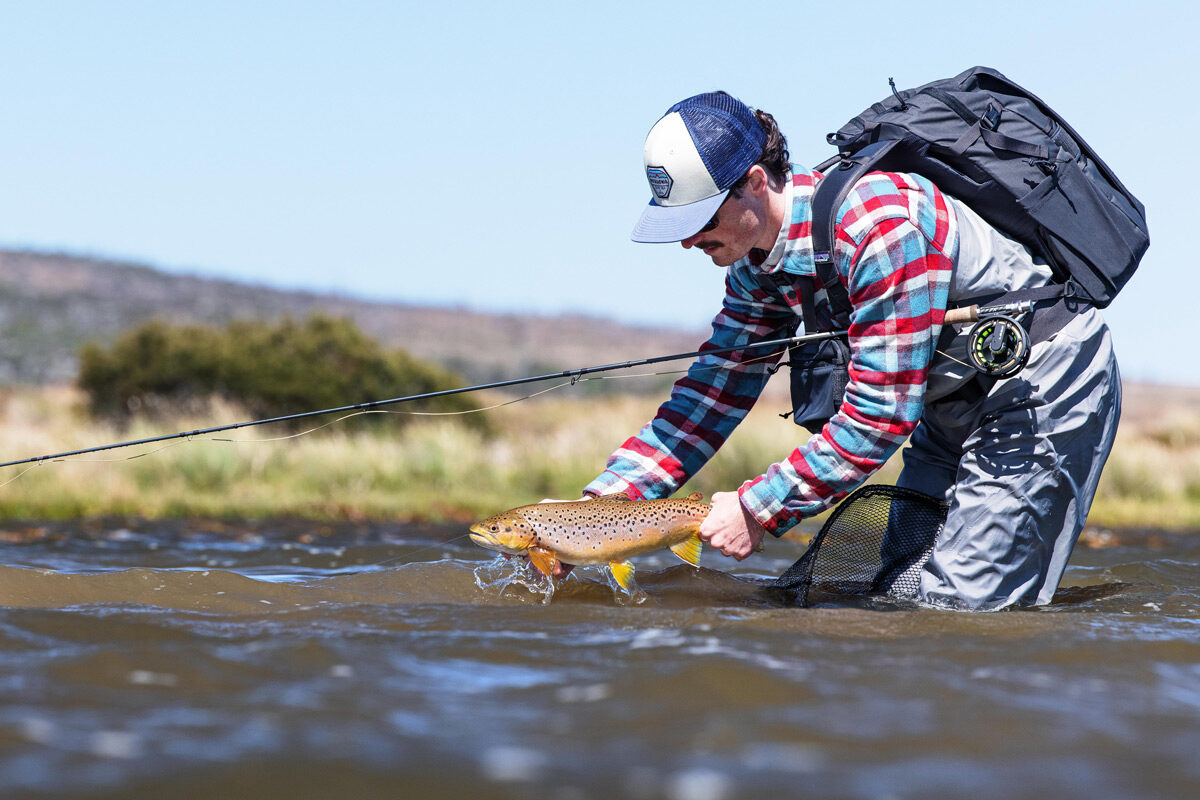 DATE

5th August, 2023

LOCATION

Fly Fishing Tasmania

PRICE

$800 for one Angler
$900 for two Anglers
$1000 for three Anglers*

*Prices marked are for a single guide. If a second guide is required, please contact us and we will arrange your booking for you

SEASON

August to April

Species

Brown Trout
Rainbow Trout
Brook Trout
What is included
9 hours Fly Fishing Day
Lunch, snacks and beverages
All flies & tippet
All equipment as required (including fly rod, reel and line, waders/boots)
Not included