Clear flowing tailwater rivers, with incredible season-long trout fishing.
The Snowy Valleys is home to two of the finest tail-water trout rivers in NSW, the Tumut and the Swampy Plain. The Tumut River is the pride of the Snowy Valleys. An ideal trout tailwater, it runs high, cold and crystal-clear through forest, farmland and the town of Tumut itself. The Swampy Plain is a rambling white-water stream that resembles some of the best rivers in Montana, with broad gravel runs and high rock banks opening out onto the vista of the Snowy Mountains. Both the Tumut and the Swampy Plain are best experienced on board a custom drift-boat, led by our professional guide team.
Book now
Snowy Valleys, NSW
$750.00
Fly Fishing Tumut & Swampy Plain Rivers
Fly Fishing the Tumut or Swampy Plain in one of our bespoke drift-boats gives you access to every part of these brawling tail-waters effectively and easily; no matter what your experience or mobility level.
Early season on these rivers sees fish actively nymphing as well as rising to hatches and aggressively attacking a well stripped streamer; if you're lucky the mighty Kosciuszko Dun could hatch at any time in Spring. The long warm summer sees these constantly cold tailwaters shine; Hopper fishing at this time of year is exceptional, with the high air temps and cold-water allowing trout to feed all day. Late season sees river levels drop and excellent hatches can happen at any point in the day. The size of these rivers also makes them a perfect place for single or double-handed Trout-Spey, Skagit or Scandi casting.
We offer full day and multi-day drift-boat trips. Both Tumut and Swampy Plain Rivers are an easy drive from Sydney or Melbourne and we can recommend and arrange accommodation ranging from a luxury trout lodge to riverside camping and everything in between.
Combine a drift boat trip with a High Country Snowy Mountains fly fishing adventure.
For bookings, please select your preferred dates, along with the number of anglers and guide (if you wish) and click "check availability" – this will reserve your dates and send through a booking confirmation note to our admin team so we can ensure we are prepared for your dates, particularly where you wish to do multi-day or multi-variety trips.
Once we've confirmed, you'll receive an email shortly after allowing you to make your deposit and secure your spot. 
Trip Highlights
Certified Fly Fishing Guides
Aussie Fly Fisher Guides are trained in Swiftwater Rescue, First aid, have full personal liability insurance, and hold a certified Eco Pass to Guide in Kosciuszko National Park – Licence # LIC17/3.
Catch & Release
AFF Guides and clients practice 'catch and release' for all stream caught trout.
Multi-Day Drift Boat Trips
Join us for a multi-day trip across the Tumut & Swampy Plain Rivers.
Brown & Rainbow Trout
The Snowy Valleys region boasts a good population of Brown & Rainbow trout. The tailrace rivers of Tumut & Swampy Plain are considered some of the most productive in Mainland Australia.
Stay in Snowy Valleys
The Snowy- Valleys has a great range of accommodation covering budget to boutique lodge style offerings.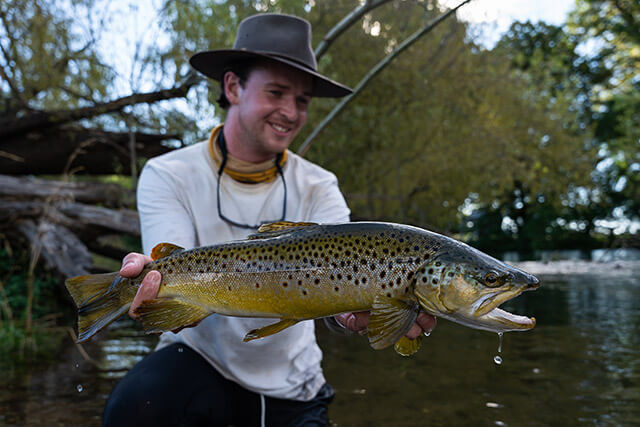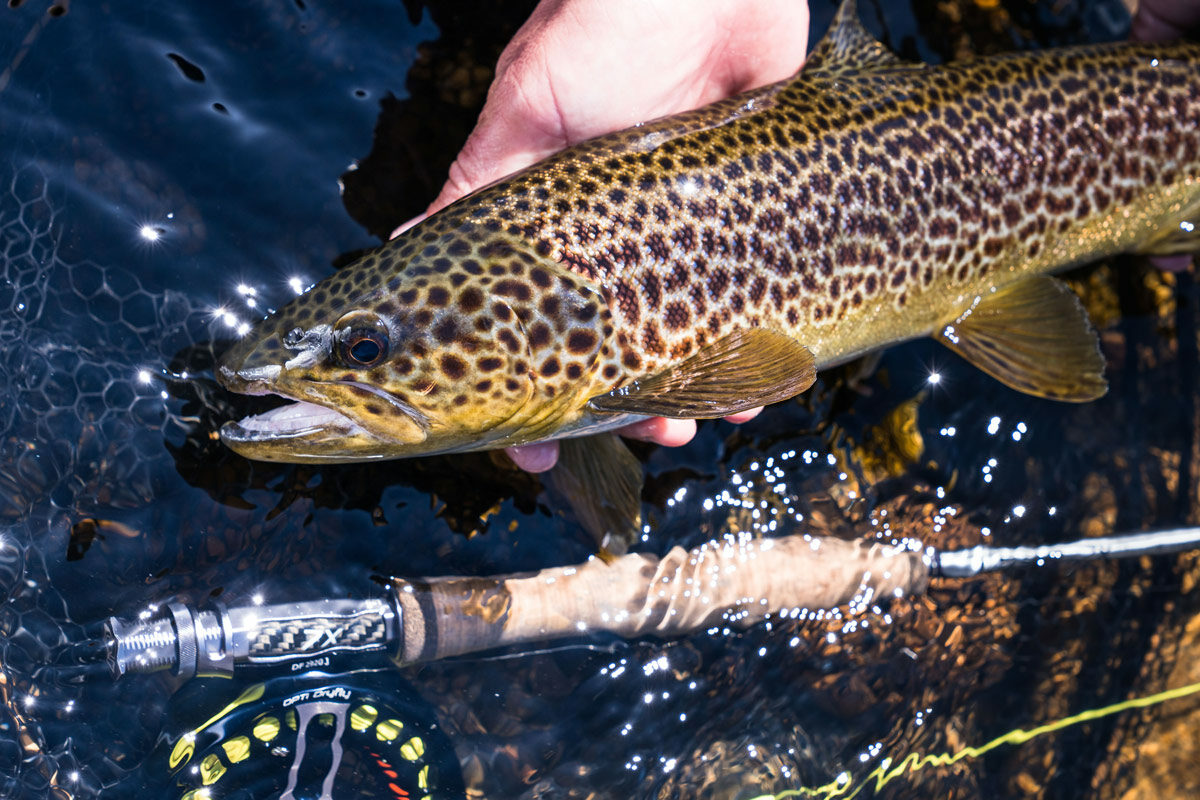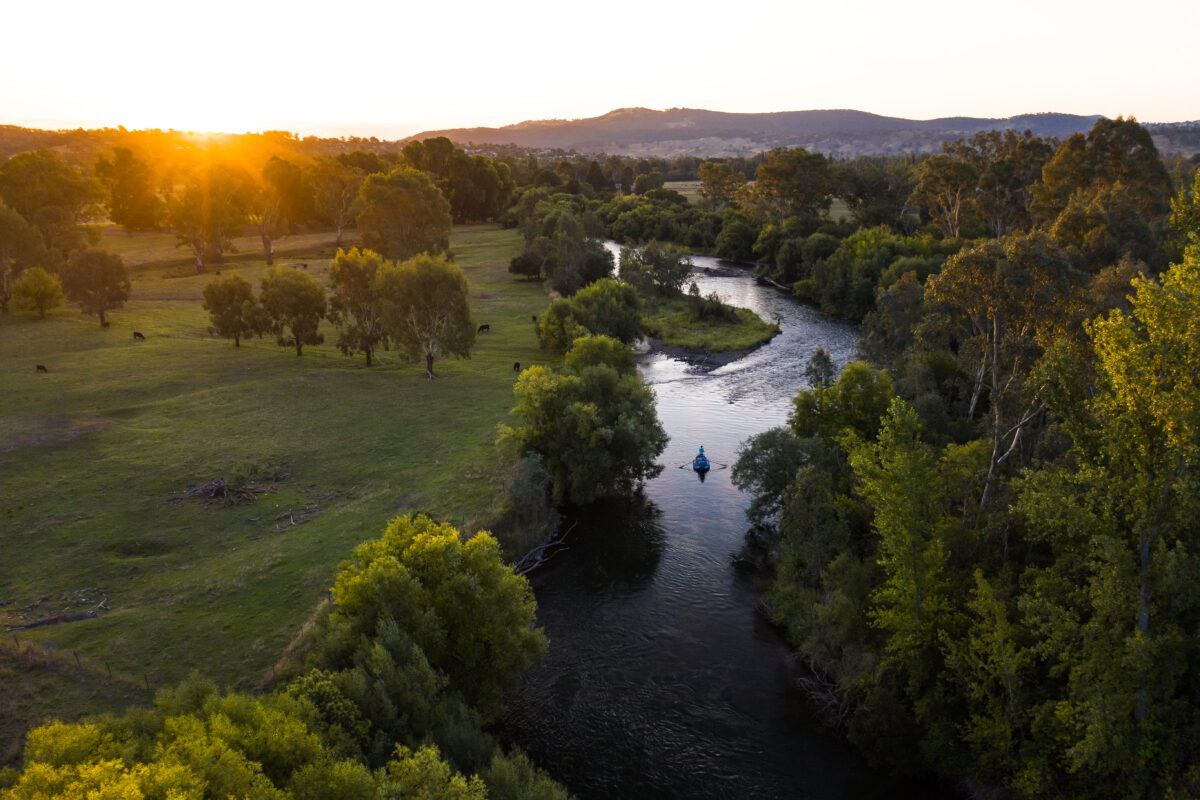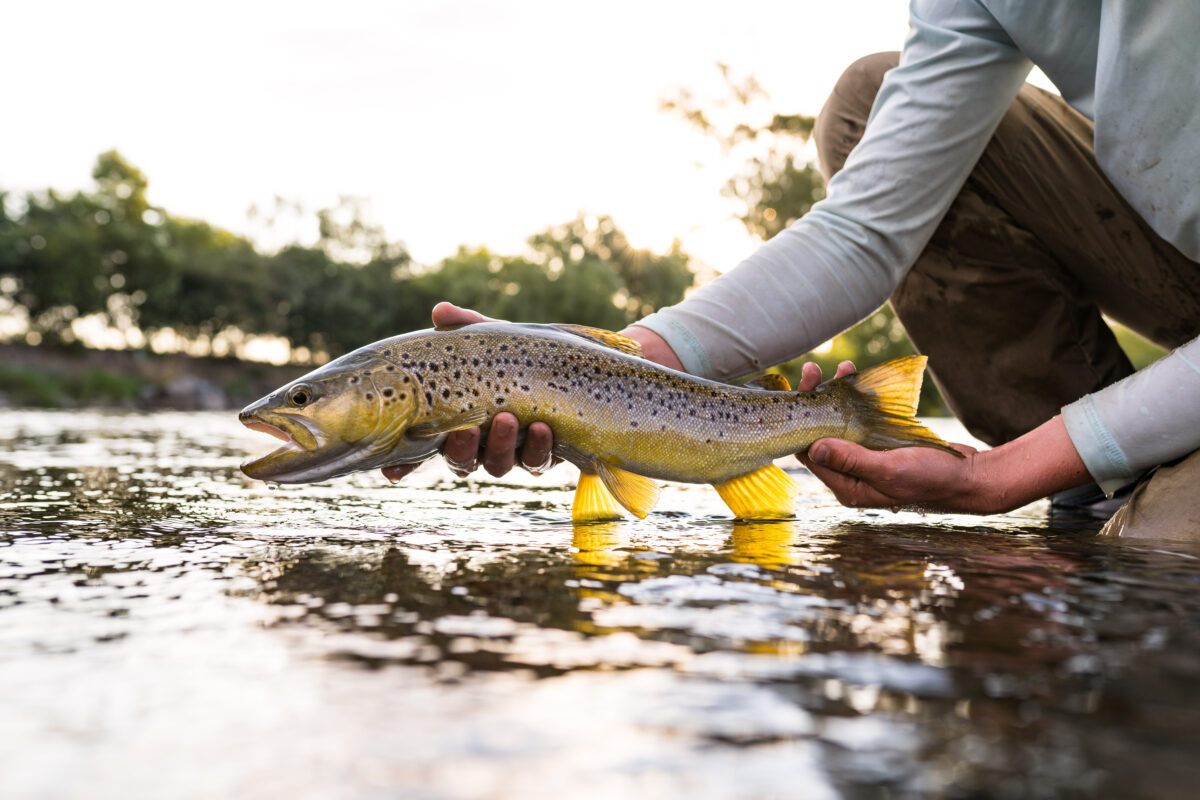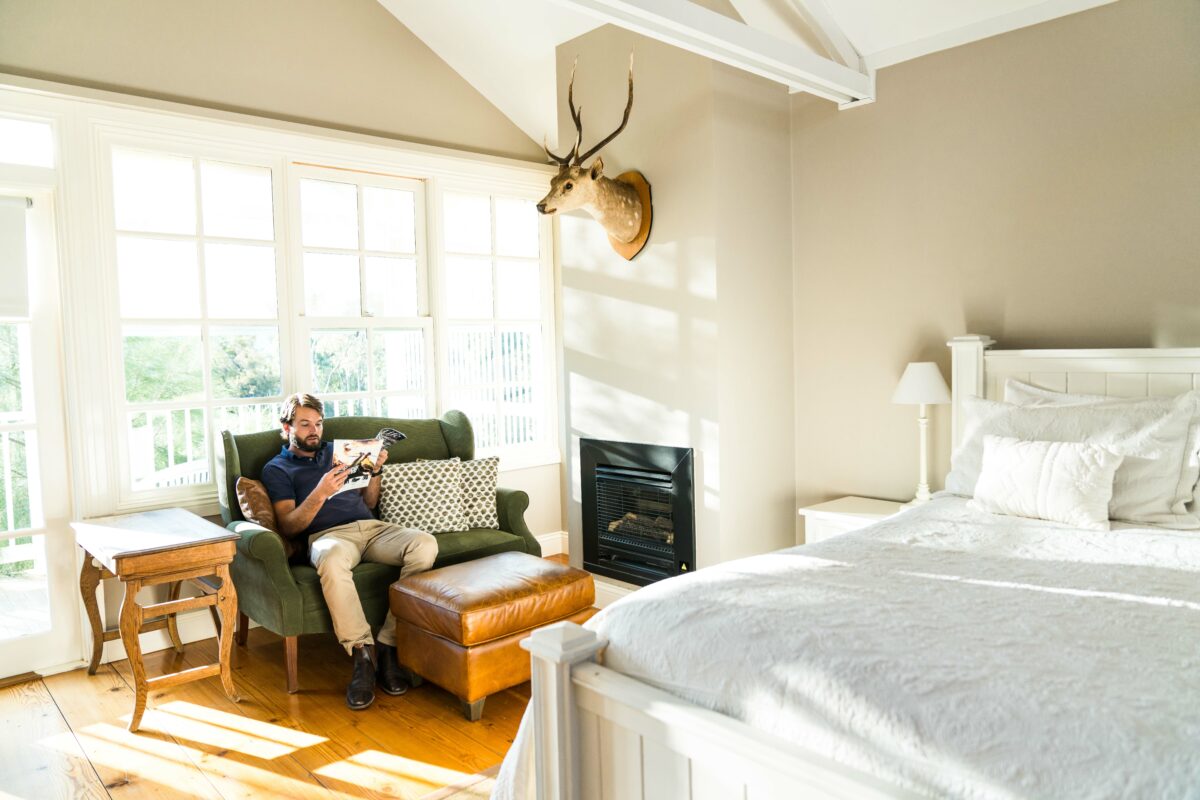 LOCATION

Snowy Valleys, NSW

PRICE

$750 for one Angler
$850 for two Anglers

SEASON

October Long Weekend to June Long Weekend

Species

Rainbow Trout
Brown Trout
What is included
9 hours Fly Fishing Day
Lunch, snacks and beverages
All flies & tippet
All equipment as required (including fly rod, reel and line, waders/boots)
Not included