Trip Information
Australia's Premier Saltwater Fly Fishing Destination
The Wessel Islands are one of Australia's most remote and untouched fly fishing destinations.
Nestled at the top of the Northern Territory, the islands present a network of coves, clear sandy flats, mangroves and freshwater creeks bringing unrivalled diversity of species and creates a true fly fisher's paradise.
Aussie Fly Fisher's 'The Wessels,' in collaboration with Wildcard Luxury Tours are currently the only licenced operator accessing these pristine island flats.
Two species of Indo-Pacific Permit are available – T.Anak and T.Blochii, the endemic "Blue Bastard" and Black Spotted Tusk Fish all provide an inviting flats challenge.
If you are looking for variety, Queenfish, Barramundi, Giant Trevally, Spanish Mackerel, Coral Trout, Golden Trevally, Brassy Trevally and Giant Herring all inhabit the flats, mangrove creeks and rocky island channels.
Join us for an incredible adventure in one of Australia's last truly remote fly fishing destinations.
Book now
Wessel Islands
Price on application
When it comes to Saltwater Fly Fishing, it is hard to beat the Wessel Island's Australia.
The diversity of this incredible fishery is matched only by the remoteness of the location. The Wessel Islands, NT and its tidal areas cannot be accessed without direct permission from the Traditional Custodians and Land Owners.
We are privileged to visit this beautiful area with Wildcard Luxury Cruises through their existing agreement aboard their spacious 70ft Mothership – 'Wildcard'.
The Wildcard family have 40 years experience in the region, and will ensure your fly fishing trip is a memorable one, both on and off the flats.
Spots are strictly limited and sell out fast. Please complete the order form to reserve your spot and be in touch with further information, pricing and payment options.
Keep up to date with our trips here.
Itinerary
Day of Arrival
Arrive at Gove Airport. An Aussie Fly fisher or Wildcard representative will greet you at the airport and transfer guests to the boat to settle in and enjoy some light refreshments. Depending on tide times, Wildcard will depart the harbour in the evening and travel through the night to the first fishing destination. The voyage is typically calm, with the odd ocean swell passing through some of the island passages. If you struggle with seasickness, crew can assist with medication. Dinner is served either before departing the harbour, or during a calm passage of the voyage.
Day One to Five 
Breakfast is typically served from 7.00am each day. The fishing boats aim to leave the mothership around 8.00am. Guests have the option to maximise fishing time by requesting a packed lunch, or can return to Wildcard for lunch. Each fishing day runs to around 4.00pm-5.30pm depending on fishing.
At the end of each day the crew will clean your gear, hand you a refreshing face towel and a drink of your choice. You can then retire to the front deck or air conditioned lounge, enjoying a choice of canapés until dinner is served at your groups preferred time.
Day Six
Breakfast is served as per your regular schedule and the boats leave for fishing at 8.00am. On the final day, anglers return to the mothership by 4.00pm to ensure all the fishing boats can be tethered to the ship for the return voyage. Wildcard will travel through the night to return guests to Nhulunbuy Harbour.
Final Day
Breakfast will be served on Wildcard and guests will be transferred to Gove airport for their flights home.
Remote & Exclusive Experience
The Wessels is a remote & exclusive fly fishing experience. This fishery is limited to a small number of weeks each season, be sure to book quick.
*Wessel Islands, NT, and it's tidal areas cannot be accessed without direct permission from the Traditional Custodians and Land Owners. We are privileged to visit this beautiful area with Wildcard Luxury Cruises through their existing agreement*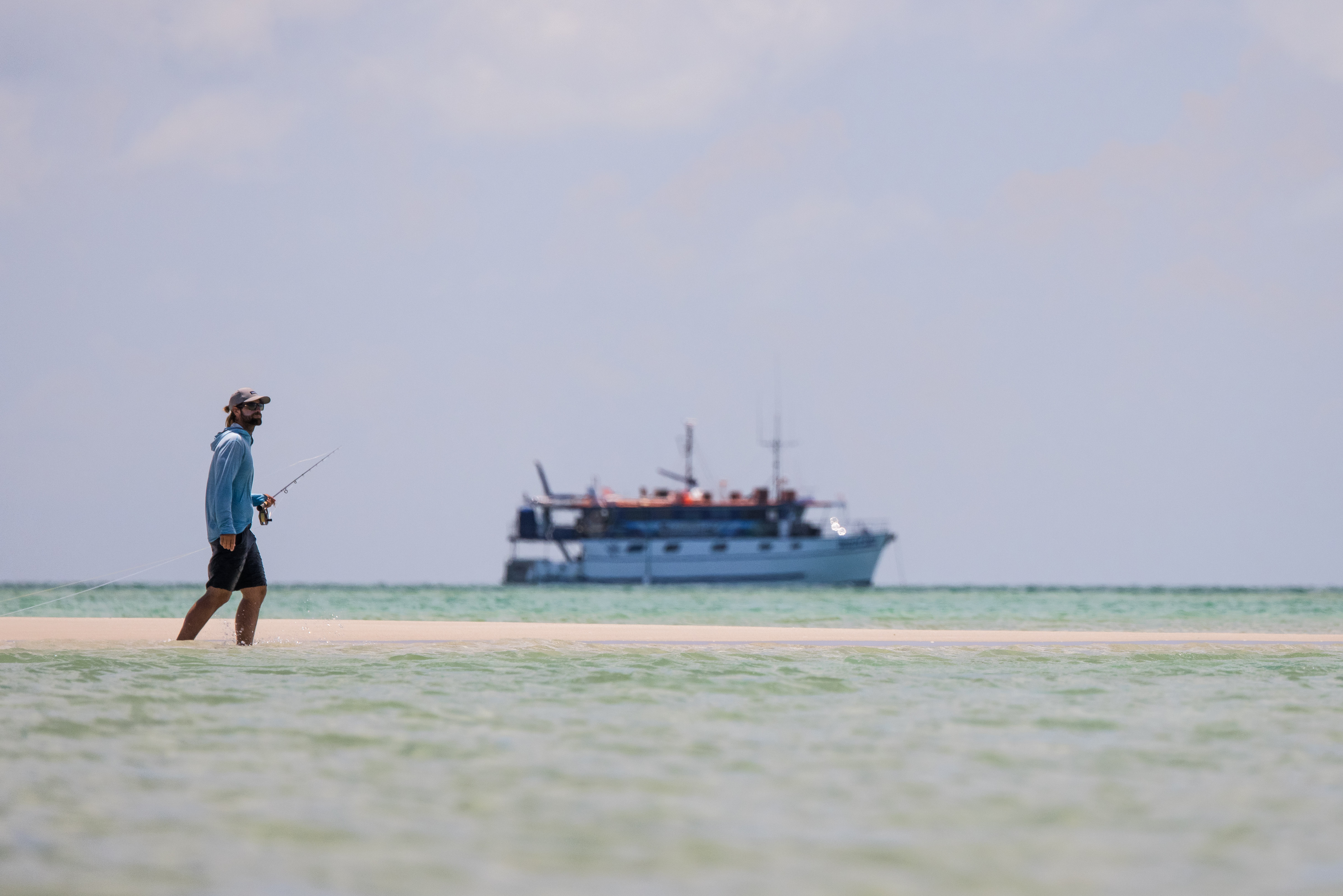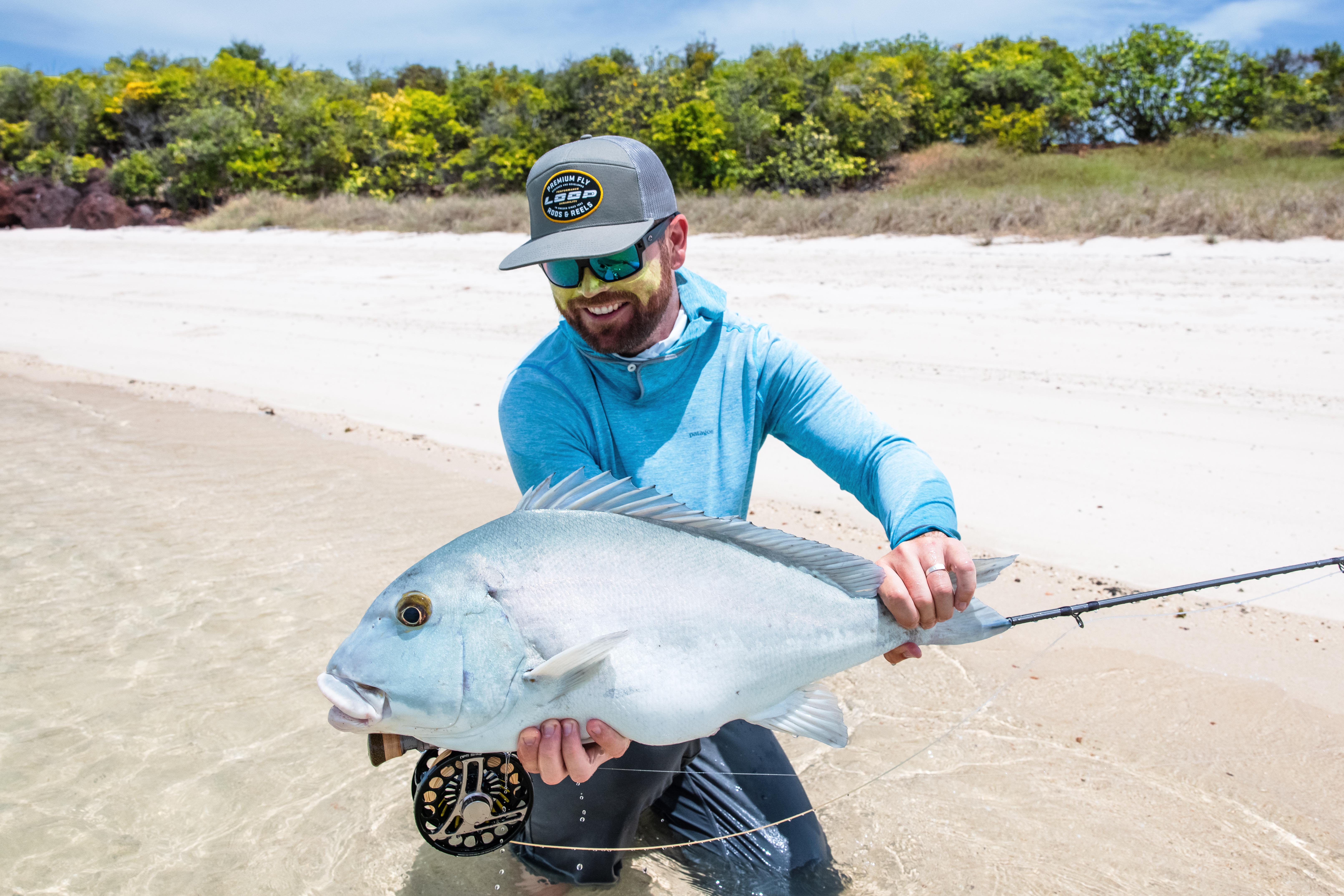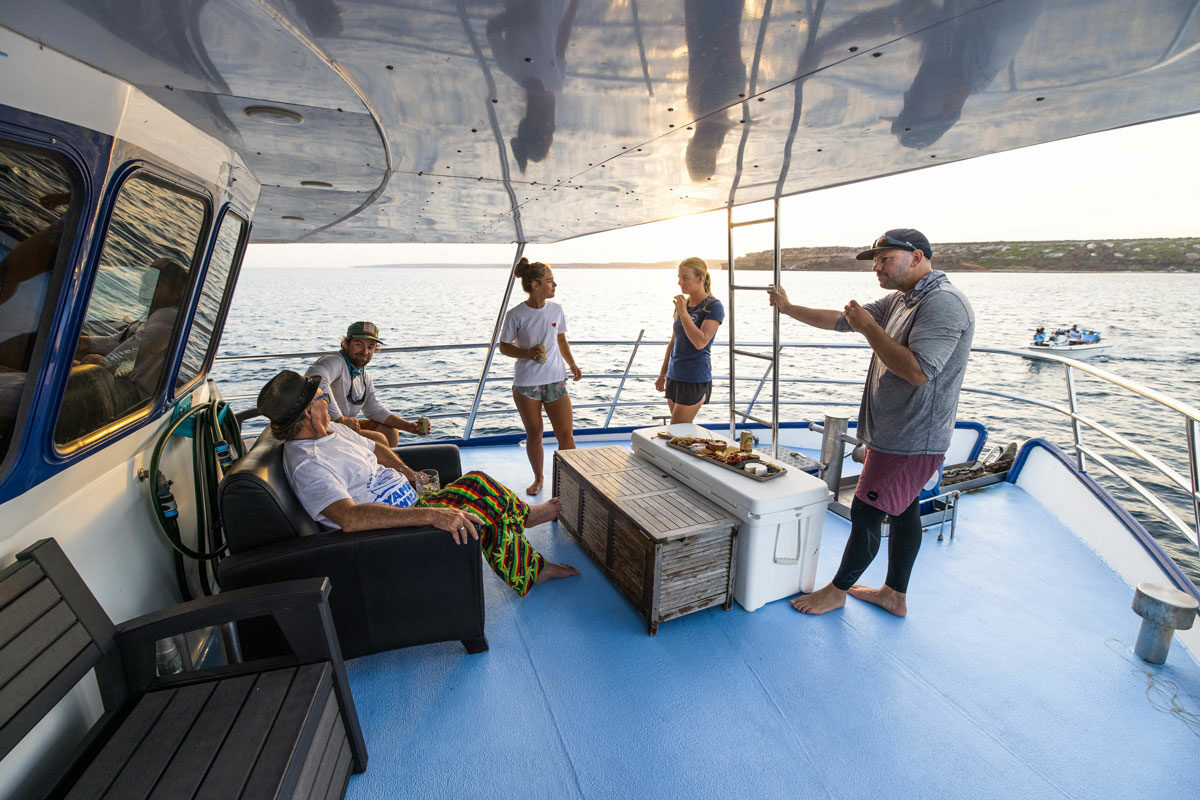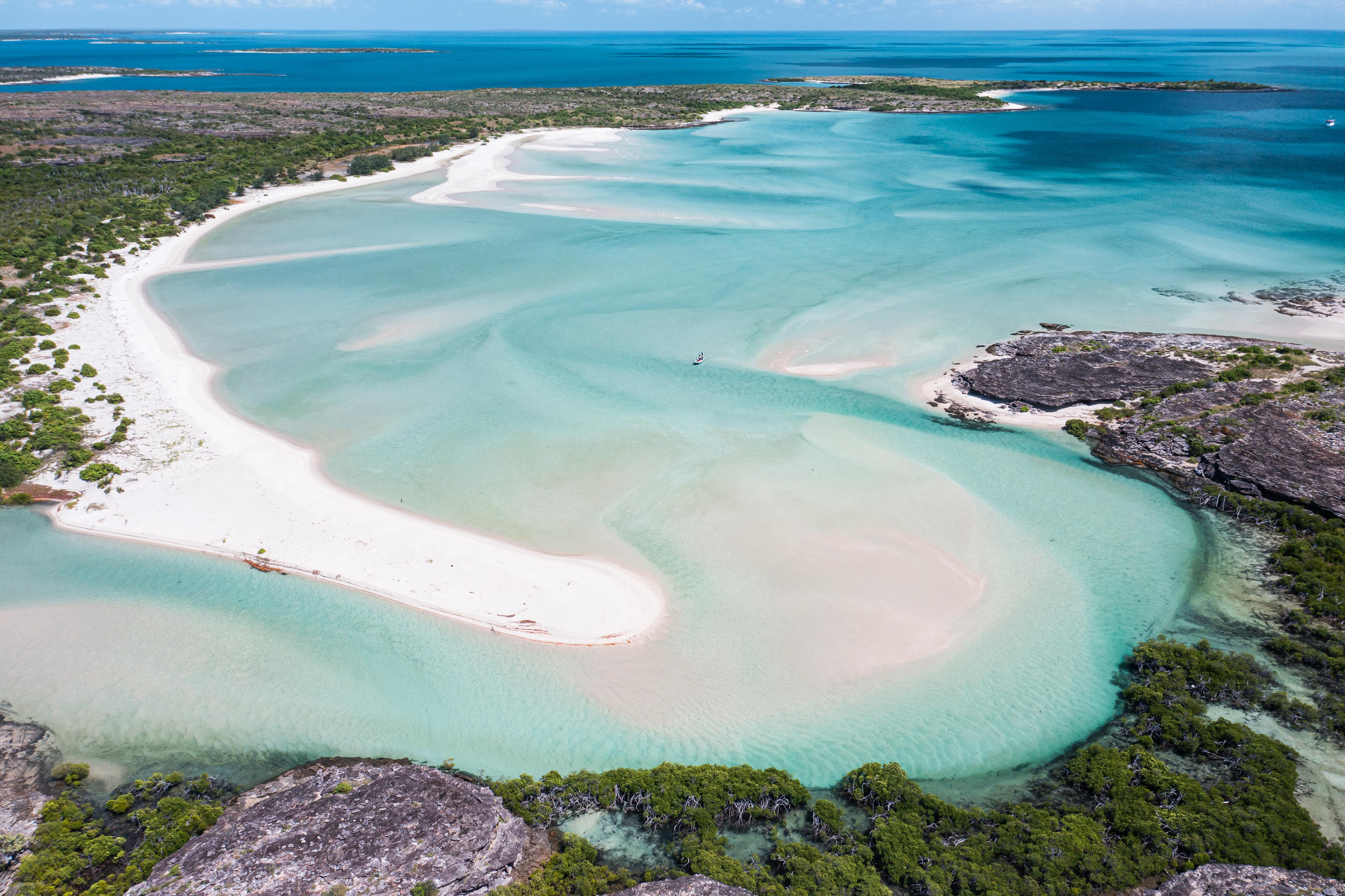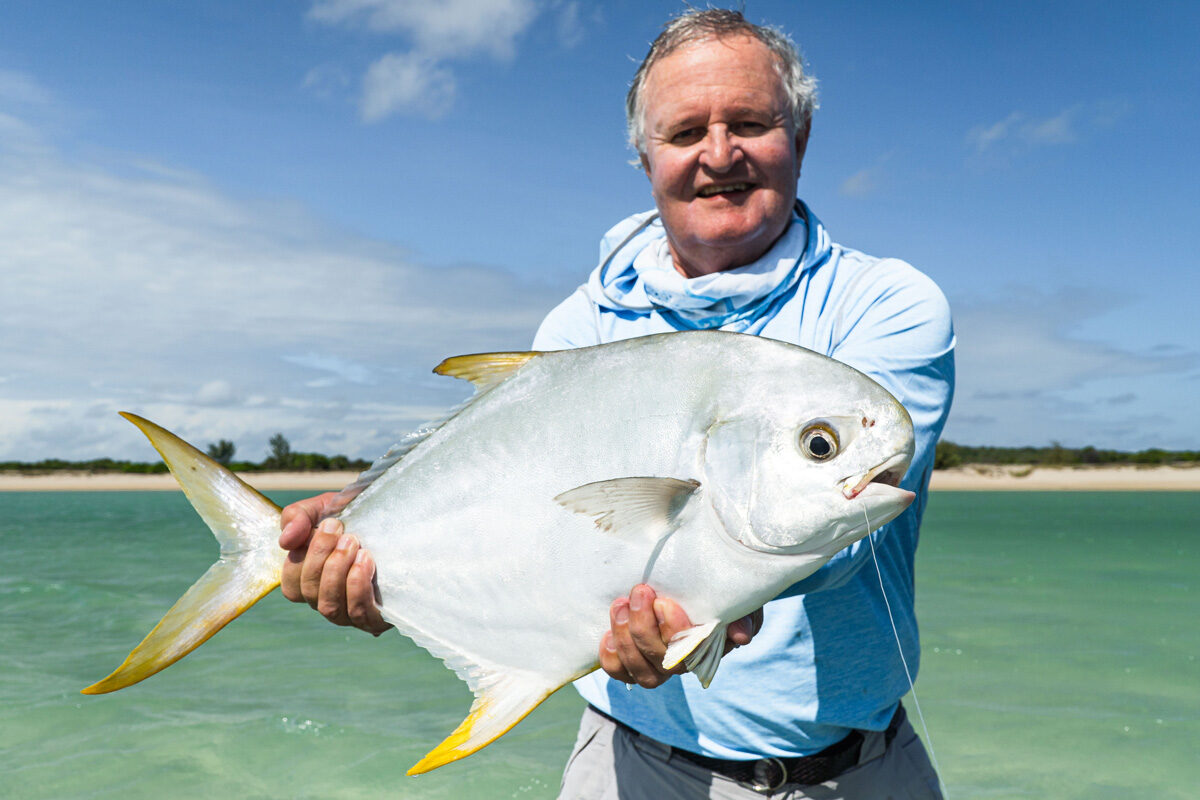 LOCATION

The Wessel Islands

PRICE

P.O.A.

SEASON

May-November

Species

Permit T. Anak
Permit T. Blochii
Barramundi
Queenfish
Giant Trevally
Blue Bastard
Black Spot Tusk Fish
Golden Trevally
Brassy Trevally
Spanish Mackerel
Mangrove Jack
Coral Trout
What is included
6 days guided fishing
– one guide per two anglers
7 nights accommodation – twin share with private ensuite for each room. Single Room supplement is available.
AFF Wessel Islands Welcome Pack – Patagonia/AFF Sun Shirt, AFF Cap, 20lb Tippet, Wessels Fly Pack
Ground transfers in Gove, NT
All meals and beverages (excluding alcohol)
Fishing license and permits
Mothership crew and fuel
Not included
Return flights to Gove, Northern Territory Australia
Alcohol
Travel & medical insurance
Fly Fishing equipment & Flies (can be arranged prior to trip).