Murray Cod on Fly
The Central West is not only home to some great trout fishing, but for those wanting something different, there other species to try. Murray Cod, Golden Perch and Carp on fly are all available for a guided trip.
Murray Cod in particular are an exciting fish to chase on fly. By casting large flies, using nine and ten weight rods, cod are a rewarding catch.
Murray cod are a beautifully marked, iconic fish of Australia. They are the largest solely freshwater fish in Australia (growing in excess of 150 pounds), and the apex predator of our rivers and lakes. The hits are explosive, especially when using surface flies.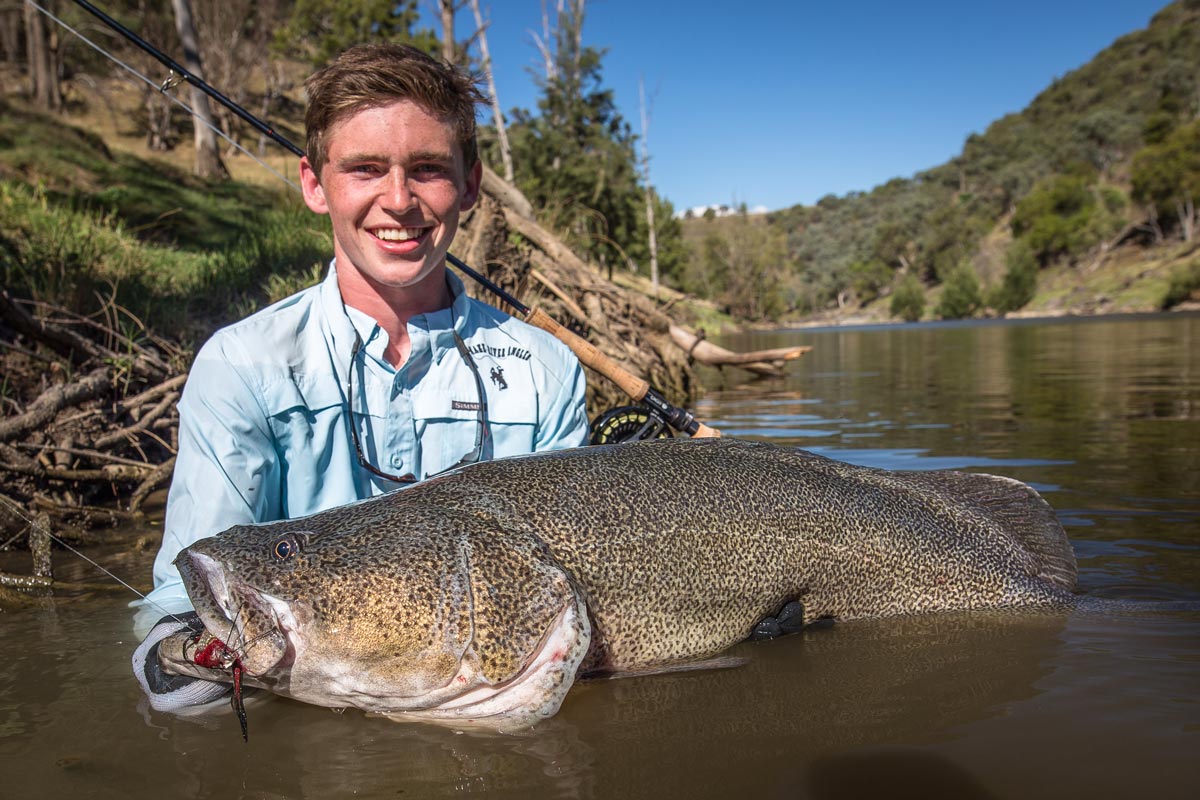 Other species in the area include Golden Perch, Silver Perch, Eel-Tail Catfish, and European Carp.
Please contact Josh for more information and check out one of his latest articles on the diversity of species when fly-fishing in the Central West.
Guided trips for Murray Cod on Fly
Prices per day:
One angler – $600
Two anglers – $350 each
Additional anglers – $100 per person
Daily guiding price includes:
10 hours of guiding and tuition
Lunch, snacks and beverages
All flies & tippet
All equipment as required (including fly rod, reel and line, waders/boots)
Note: Murray Cod flies are charged at $15-25 when lost or damaged beyond use.