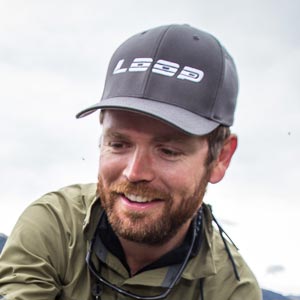 February 10, 2016
Tasmania Western Lakes
One of the appeals in fly-fishing is it's sense of challenge and adventure. You can't just throw in a line, hope for the best and then wind in a fish. There is a unique craft involved and a sense of the unknown.
That is why, we love to catch wild fish. They attract so much more fascination than a 'stockie' or…dare I stoop that low, one caught in a fish farm. And when it comes to wild fish, it's hard to beat the Western Lakes of Tasmania.
Tasmania's Western Lakes offer the chance to chase some of the wildest strains of brown trout in the world. Descendants of the original 1864 brown trout stockings in Australia, they have barely been tampered with since. And this year we joined forces with Dan Hackett's Riverfly guiding operation to offer the ultimate experience at the Riverfly Wilderness huts.
Based in the World Heritage area of the Central-Plateau of Tasmania, Dan's huts not only offer an authentic, picturesque experience, but provide close access to Lake Ina and its surrounds.
Dan was joined by the legend Greg French, to guide our crew. And although the weather didn't exactly bring on hoards of black spinner hatches as we'd hoped, the shots at good fish were there.
We had the opportunity to sight fish tailing browns on glassed out mornings on the lake. We hunted down dun feeders that would often circle the shore-based boulders, taking nymphs and duns. Blind fishing was never an option, and the moments of sighted fish proved to be very exciting.
Greg's colourful stories of world trout explorations added to the enjoyment of the trip. Combined with great food and a comfortable night's sleep in the huts, it was a unique experience for us Sydney-siders.
You will never hear anyone say "The Western Lakes are an easy fishery", but then again if we wanted easy, we wouldn't fly-fish. Plenty of other hobbies with that option.
For more information on the Riverfly Wilderness huts check out the RiverFly website. Or please get in touch to consider joining us on our next hosted trip to Tasmania.
Share this