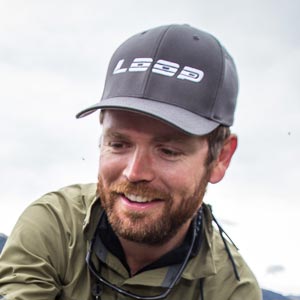 September 30, 2016
LOOP Saltwater Festival
Learmonth airport may have never had so many fly rods pass through its small baggage chute as it did in early September this year. Fly anglers from all over Australia converged on beautiful Exmouth, WA for the inaugural Loop Saltwater Fly Fishing Festival.
The week kicked off with over 60 anglers crowded into Whalers Restaurant enjoying the local seafood, sharing fishing reports and waiting for the week to begin. Some came for the tournament, a three-day event covering flats and blue water, while others were eager to learn from the featured industry experts and enjoy the fishing camaraderie. Dean Butler and Rod Harrison were among some of the notable guests and presenters, and they shared their expertise and knowledge over the week.
Some of the highlights included: Steve Bradbury of Perth landing a permit on the final day of the competition to take out the meritorious catch trophy; Aaron Rampling of Exmouth, claiming a black marlin and sailfish in the blue water class; and blue-bastards, queenfish, giant and golden trevally and plenty more species caught over the competition week.
In between our time on the water, anglers were able to participate in fly-casting workshops and enjoy technical and informational talks. We were also able to test, for the first time, Loop's new range of Cross SW rods in Exmouth saltwater conditions.
One of the distinctive features of the festival was everyone's willingness to share knowledge and information and help build one another's skills. Anglers consistently commented that the festival was the most positive event they had ever attended in Australian fishing.
Special thanks to the key sponsors of the Festival: LOOP, Exmouth Escape Resort, Patagonia, Scientific Anglers, Maui Jim, Whalers Restaurant and Power Pole.
Allan Donald from Fly Fishing Frontiers was the coordinator and backbone of the festival. The festival could not have run without his passion and work behind the scenes. Well done Allan and team, we are all eagerly awaiting the 2017 festival.
Competition Results:
Flats Team – Ningaloo Sportfishing Charters, Exmouth
Flats Individual – Ben Knight
Flats Meritorious Catch – Steve Bradbury
Bluewater Team – Peak Sportfishing Charters, Exmouth
Bluewater Individual – Aaron Rampling
Bluewater Meritorious Catch – Aaron Rampling
Share this