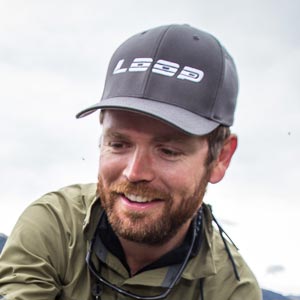 March 7, 2016
Central-West Twig-Water
On average, Central-West trout grow to an impressive size. We've caught up to ten-pound fish in the lake fisheries and the general stream fish my clients get to tangle with are two to four pounds. Pretty decent really in Australian terms. The only downside to quality, however, is quantity. An average day will present four to eight good shots at nice fish. If you miss those shots it's hard to deal with the pain of knowing a four pound small stream brown could have been your trophy for the day.
And for those who keep on exploring there are some hidden gems, with opportunities of greater numbers of fish. Not so big, but pretty.
I was recently joined by one of my clients, Aaron Burgess, for a day on some fun Twig-water. I met Aaron two years ago, when he came to one of my Next Steps courses in Oberon. He had recently bought a fly rod and was keen to learn how to master it. Aaron joined our Victoria trip in late 2015, and I was pleasantly surprised by how advanced his casting and stream-craft had become. I knew he was ready to master the tight twig-water that awaited us that day.
It was a hot day, with clear skies – my least favourite fishing combination. But we gave it our best and surprisingly a little brown rose to the dry fly in the first run. The second one came a little harder, but slowly and surely the fish showed up.
We needed tight bow-and-arrow casts to navigate the overgrown runs, and longer, stretched-out casts to reach the mysterious deep holes. We never quite knew what surprises would appear.
We may have caught some of the smallest trout I have seen this season, but in one of the most beautiful streams – a perfect combination and a thoroughly enjoyable day.
For more information on guided fly fishing in the Central-West or Blue Mountains of NSW see  www.aussieflyfisher.com/central-west-trout/
Share this