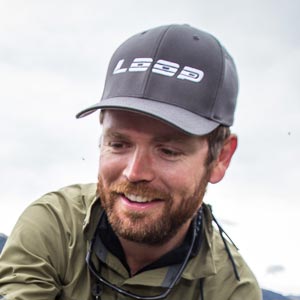 May 3, 2016
The Ultimate Eucumbene Rod – Loop Opti Peak 11' #4
There is nothing wrong with following the crowd. When it comes to Australian fly-fishing, the norm is to buy a 9 foot fly rod and fill your fly box with Royal Wulffs. Although that set up is standard for a reason, it can also be fun to expand your horizons and try other options.
As the mass pilgrimage of anglers flood the Eucumbene River each year, we generally fish outside the box.
In order to chase the lake run brown trout on this famous fishery, I have tried many different set-ups. When it comes down to it however, the most efficient technique is to fish short with a long rod.
Long casts, heavy nymphs (and split shot), and a strike indicator will work at times, but for those wanting to really maximise their catch, something closer to a 'Czech Nymphing' style of fly fishing is the most effective way of catching brown trout in the Eucumbene river from May onwards.
While I'm not the biggest fan of competition fly fishing, its no coincidence most of their river fishing is based around short line nymphing styles (Czech, Polish, French Nymphing etc). Keeping close contact with the fly, avoiding drag and getting close to the fish has its advantages, especially this time of year when the trout are not so spooky.
I know I may be starting to bore you (get back to the fish catching), and I have the same reaction when comp anglers talk about it too. But, if you'd like a better catch rate this year it might be worth trying something different.
The Loop Opti Peak has proven to be one of our favourite rods for fishing the Eucumbene River. It has the length (11 foot) to give you the ultimate control when guiding your flies through the runs, enough sensitivity in the tip to still feel the bites, and great strength in the butt section to handle big fish. And with the very possible chance of an 8-12 pounder, this is important. The optional counter weight is a great addition to find the perfect balance.
Quite a few of my clients have been reluctant to try this rod in the past, but now call it one of their favourites. It really is a unique beauty. I even managed to convince my wife to join for a fly fishing trip last May, and this rod made it easy for her, being an absolute beginner to land many respectable fish.
The Loop Opti Peak in Action for our short film in the Snowy Mountains:
The Loop Opti Peak – RRP $849 AUD
For more information check out here:
https://www.loopflyfishing.co.nz/collections/fly-rods/products/loop-opti-peak-fly-rod
Available through these stores:
Share this