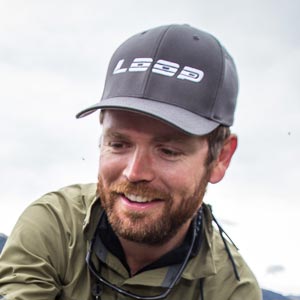 May 19, 2016
Next Steps Fly Fishing Course
A few years ago, I realised there was a gap in the market of fly fishing courses. There were Learn to Fly Fish courses, casting courses and professional competitions but not much in between. I wanted to offer the new angler a course to take their fly fishing to the next level and, essentially, catch more fish. Out of this the Next Steps Fly Fishing course was born, and over the last weekend we held our fourth Next Steps course.
Twelve anglers, travelling from all over NSW & ACT, along with three professional guides, descended onto the small town of Adaminaby. We were staying at the Snowy Mountains Alpine Cottages, close to the beautiful Eucumbene River, amidst the gorgeous surrounds of the Snowy Mountains.
Over the two and half days, we had a mix of practical instruction and group activity, covering casting tuition, line management, fly and bug talk, knots & rigs, and river and lake craft sessions. But the most important element of the course was spending plenty of time in small groups on the river for everyone to try out their newfound skills under the guidance of our team.
Running Friday afternoon to Sunday, we braved the often-windy conditions to enjoy time on the water and shared some great highlights. Alex landed four great trout on the first afternoon, Rod claimed a beautiful six-pound PB brown trout, and several others caught PBs or their first fish on fly.
At the end of each day we retired to the warmth of our cabins, sharing some hearty home cooked meals and the odd beverage.
A huge thank you to Matt Tripet from The Fly Program, and Cameron McGregor from River Escapes for their extremely valued instruction, and guiding over the weekend. I am very selective as to who I would choose to hire as a guide, and these guys are nothing but top notch – hard working, professional guides – be sure to check out their services.
Thanks to all attendees for coming along, it was great to meet you and share many exciting moments on the water.
If you would like to join us for our next course please get in touch at aussieflyfisher@gmail.com or keep up to date on our course page with new dates announced soon.
Cheers, Josh
Aussie Fly Fisher
Share this